By joining Clockwise you will become part of one of the UK's most exciting, dynamic and fast growing financial co-operatives that is just for the people of Leicester, Leicestershire, Rutland and Northamptonshire. As a not-for-profit organisation we can pass on the savings to our members by providing affordable loans, safe savings and ethical financial products and services. This means that your share contributes to keeping money within the local community. Interest on savings is paid annually following the AGM.
Clockwise is proud to be part of the credit union community with over a million UK members. We have been established since 1992, are members of the Financial Services Compensation Scheme (FSCS) and Financial Ombudsman so you can be assured that your money is completely safe.
Our registered office is 1 St Nicholas Place, Leicester, LE1 5LB. Clockwise Credit Union Ltd is registered in England No. IP00280C.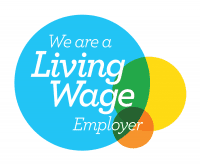 About Clockwise
Clockwise was established in 1992, when the Registry of Friendly Societies gave permission for Highfields Credit Union to operate across the city. In 2007 this extended to the county including Leicestershire and Rutland (Registered Number FRN213498).
Facts and figures
As of 31th January 2021
Why we are different
What sets us apart from mainstream banking institutions is that we are a not for profit co-operative organisation. This means that money that members make and save from being a member stays in the local community. By coming together as a co-operative it gives all members access to low cost loans, as little as 8.7% APR.
As an ethical lender we assess each loan application on individual circumstances thereby enabling us to consider everyone, irrespective of their credit status or personal circumstances.
When you join Clockwise you benefit from becoming a shareholder; and all cash surplus generated is divided between our members as a dividend on savings.
We are able to offer a payroll membership scheme, whereby regular savings or loan repayments can be made directly from salary for those who work in partnered organisations such as ASRA Housing, Leicester City Council, Leicestershire County Council, Blaby District Council, Melton District Council, Hinckley & Bosworth Borough Council, B-Inspired, Centrebus and Leicester College.
Board of Directors
Clockwise is run by a Board of Directors made up of ten volunteers elected by the members at the AGM. We employ 24 full and part time staff who are responsible for the on-going development of Clockwise and running and administering of our main office in Leicester. In addition, staff support volunteers who work within the five community access points located throughout the city and county enabling remote access to our services.
Clockwise is authorised by the Prudential Regulation Authority and regulated by the Financial Conduct Authority and the Prudential Regulation Authority, is a member of the Financial Compensation Scheme and the Financial Ombudsman Service. In addition Clockwise is also a member of The Association of British Credit Unions (ABCUL).