A credit union is a fair, responsible and ethical alternative provider of savings and loans and is authorised and regulated in the same way that banks and building societies are. Savings are protected by the Financial Services Compensation Scheme, up to £85,000 per individual.
Over 1.5 million people around the country are credit union members and organisations such as Royal Mail, British Airways, the NHS, BAE Systems and many others partner with credit unions to offer their employees a way of saving and borrowing through payroll.
Clockwise Credit Union is a member of ABCUL (the Association of British Credit Unions Limited), the leading trade association for credit unions in Great Britain.
In 2019, ABCUL  partnered with the Chartered Institute of Credit Management (CICM) and ITN Productions to produce a news-style programme, 'Credit Experts'.
This highlights the work that credit unions do on a daily basis within local communities around the country and shows the importance role credit unions play within the UK and the challenges faced in delivering technology that fits into the modern consumer lifestyle.
Seven Principles of a Co-Operative
Voluntary and Open Membership: Co-operatives are voluntary organisations with open membership to all people who are able to use their services and who accept the responsibilities of that membership.
Democratic Member Control: Co-operatives are controlled by their members (democratic member control). Elected representatives serve to be accountable to the membership. All members of a co-operative are invited to attend the Annual General Meeting (see photo here taken at the 2019 AGM) and can also apply to become volunteer directors.
Member Economic Participation: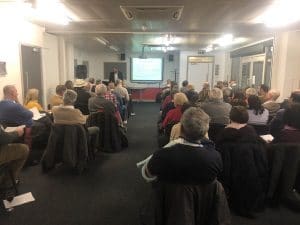 Those members who save with the credit union receive a dividend payment each year that is much like interest on savings. Funds that are saved with the credit union are then used to loan out to members who in turn save and spend within the local community and contribute to the local economy.
Autonomy and Independence: Co-operatives operate autonomously and are self help organisations controlled by members. Any agreements entered into with other organisations, such as local governments or capital raised from external sources are carried out on terms that comply with democratic control by members and so as to maintain co-operative autonomy.
Education, Training & Information: Co-operatives provide their members, elected representatives, managers and employees education and training to enable them to contribute effectively to the development and growth of their co-operatives. They work to inform the general public, especially young people and community leaders about the nature and benefits of co-operation. Clockwise work to contribute to increasing the financial wellbeing of the local community. Supporting education and training Clockwise offer members the opportunity to attend a forum to enable them to contribute directly to the direction of the credit union and also work with local schools in and around the county setting up school bank schemes and community pop ups to raise awareness of the credit union and benefits of membership.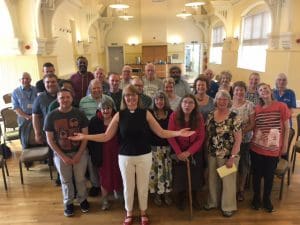 Co-operation Among Co-Operatives: By working together through local, national and international structures, co-operative membership strengthens the global co-operative movement. Clockwise is a member of ABCUL (Association of British Credit Unions).
Concern for the Community: Co-operatives work towards the sustainable development of their communities. Clockwise operates a Community Grant Scheme that awards local groups and individuals grants for a whole range of items that ultimately benefit the community the group/individual works to serve.
This information was created from Co-Operatives UK, The Hive.