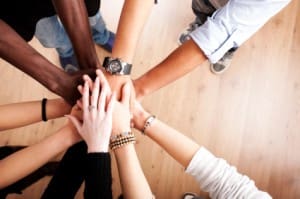 Members are central to everything we do and are the heart of our strategy.
Vision
To be the first-choice financial service provider for our members and future members.
Mission
To be a responsible and responsive financial institution driven by mission, not profit.  We will put into action the 'credit union difference' – To be a democratic, ethical, and innovative provider of financial products and services, building strong member relationships and with a unique, fairness-based offering in an increasingly competitive financial marketplace. Through robust financial performance and by providing credible and affordable alternatives, we aim to be a catalyst for the economic well-being of our membership and community.
Values
To ensure Clockwise remains strong and sustainable, we will be responsible and effective financial managers by:
making sound business decisions to achieve solid financial results
managing risks responsibly to safeguard Clockwise' s assets
investing our funds responsibly
working with partners and organisations who share our values
We will provide members with outstanding service and help them achieve their financial goals by:
treating them with respect and dignity
giving them trustworthy advice about the financial options we can make available to them
offering products and services that meet their unique needs and provide good value
protecting their right to privacy
ensuring that low income and marginalized members have access to necessary financial services
We will provide meaningful opportunities for members to have input in setting the direction of the credit union by:
offering multiple channels for them to provide us with input and feedback
addressing their concerns in a timely manner
We will ensure that Clockwise is a great place to work by:
creating a workplace that is healthy, diverse, stimulating, and rewarding
providing the leadership, tools, resources and opportunities for employees to do their best work and achieve their full potential
We will be accountable for living up to our commitments to the community by:
making continuous and measurable progress in meeting our commitments
Ensuring our community grants programme reaches out to diverse groups in need of support across the communities we serve
Measuring our social impact and reporting our findings to members annually
We will support the wider Credit Union community by:
Co-operating and collaborating with other Credit Unions, particularly those in need of help and expertise
Supporting regional and national initiatives around development of the Credit Union movement, regulatory change, financial inclusion, and awareness-raising activities