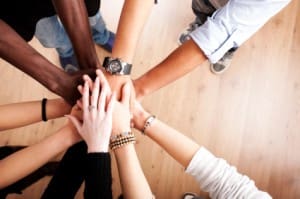 Members are central to everything we do and are the heart of our strategy.
Vision
"Community savings and loans; leading the way in improving the financial wellbeing of our community and its people through sustainable financial products and quality customer service"
Mission
Credible, responsible and accessible
We will be a responsible and respected provider of a broad range of affordable and quality financial services, easy to access and managed responsibly.
Offering effective money management
We will encourage the development of good financial practice, focusing on affordability and putting people in control of their own finances.
People not profits
We aim to improve the financial wellbeing of the people we serve by encouraging loans and savings that benefit our communities and by putting people at the heart of our decision.
Credit Union
We are proud to be part of the Credit Union Community and will continue to foster the credit union ethos as a local, not-for-profit, members' owned alternative for your money. We are a Living Wage employer.
Values
Flexible
Providing an individual, personal and confidential service where the member's needs and circumstances are fully considered.
Awareness
Educating members on the services and products we provide and promoting the work of credit unions to our current and future members.
Innovative
Maintaining an innovative approach to developing new financial products that offer benefits that members truly need or want and that offer us sufficient income to meet our mission.
Co-operative
Working with our Partner/stakeholders in developing new financial products to meet identified shared needs within our Community.
Responsible
Encouraging regular savings and supporting members in making financial decisions that are right for the member's individual circumstances.
Local
Providing local services to local communities that compete with other lenders, we can help to keep money in the local economy.