A Junior ISA is a tax-free savings account that can help you save for your child's future. You can open a Junior ISA for a child under 16 if you are aged 16 or over and have parental responsibility for them. You can put up to £9,000 into a Junior ISA this tax year.
Junior Cash ISAs are a safe place to save your child's money. The money will earn interest, but you won't have to pay any tax on the interest.
About the Clockwise Junior ISA
Start your Junior ISA with as little as £1 for members of Clockwise
A great annual tax-free rate of 3.00%
Make unlimited deposits up to £9000
Applications accepted online only
Maximum of one account holder per account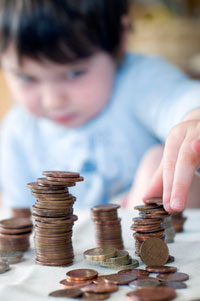 The important key facts
All UK resident children under the age of 18 who do not have a Child Trust Fund are eligible for Junior ISA's
Under current rules, children with an existing Child Trust Fund account are not permitted to open a Junior ISA and they also cannot switch their Child Trust Fund to a Junior ISA
Any income or gains will be tax-advantaged
Both cash and stocks and shares Junior ISA's will be available, but Clockwise only offers the cash JISA, though we can refer you to a suitable stocks and shares JISA. Children can hold up to one cash and one stocks and shares Junior ISA at a time (two accounts in total)
There is overarching contribution limit of £9000 per year
Accounts are owned by the child and funds will be locked in until the child turns 18. Children have the right to manage their accounts from age 16.
Junior ISA accounts will by default become adult ISAs on maturity.
There will be no government contributions or matched payments into accounts.
There will be no stakeholder Junior ISA account.