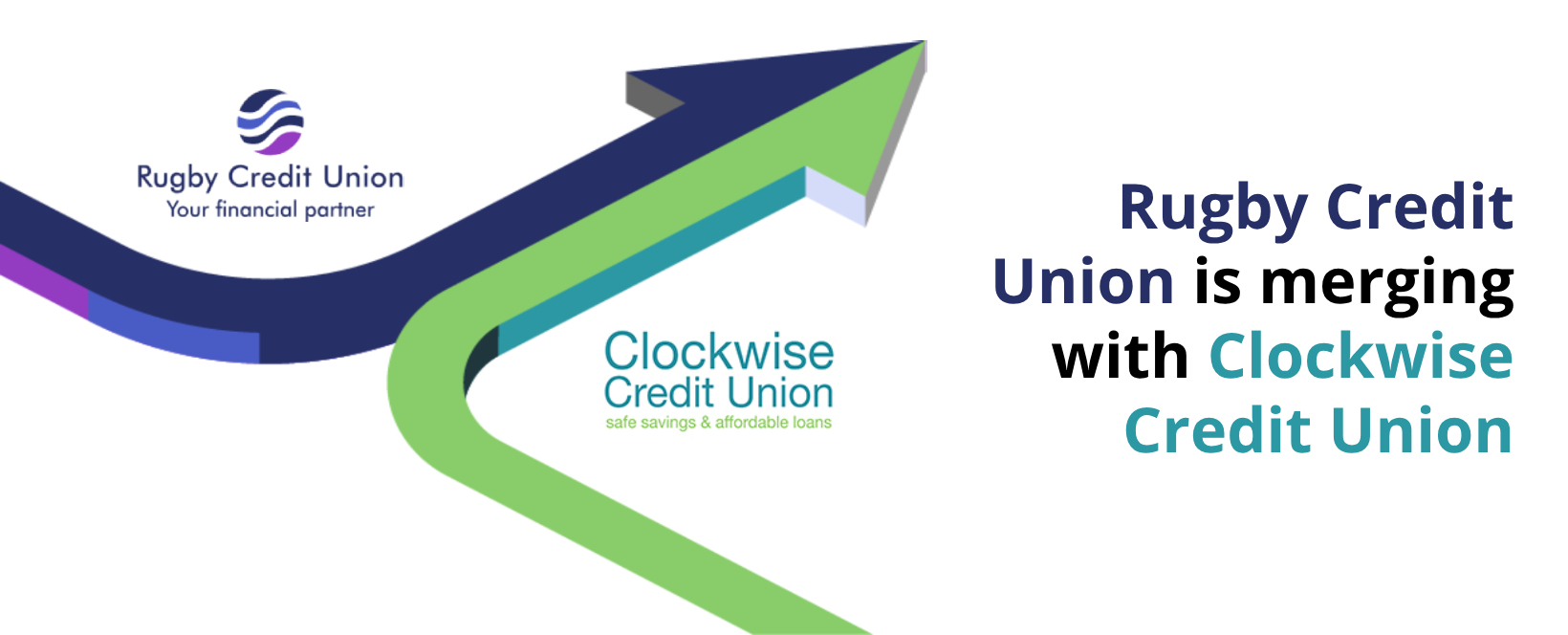 Great news! On the 2nd of October 2023 Rugby Credit Union becomes part of Clockwise Credit Union. Rugby Credit Union members will become Clockwise members and get access to a new & improved range of services.
Loans
All current loans will be transferred automatically. Your repayments will remain the same. If you have an outstanding loan, there is nothing you need to do – your membership, including any loans, will be transferred over to Clockwise by 30th October.
Loan Applications for Rugby Credit Union will pause on 25th September. New members will be able to join Clockwise. 
Existing members will be able to apply for loans after 30th October.
Savings
Good news! Clockwise's saving limit is £85,000. Our ISA rate is currently 3.85% AER. If you're currently saving with Rugby Credit Union, you can get a better return on your savings.
Our standard savings rate is 0.8%. If you would like to open an ISA you can apply online.
Online Access
Online Access for Rugby Credit Union will close 28th October. You'll be able to access your accounts online with the Clockwise website & app from the 30th October. We will write to you with your new membership & how log in to your new Clockwise Account online.
Please check our questions and answers section below.