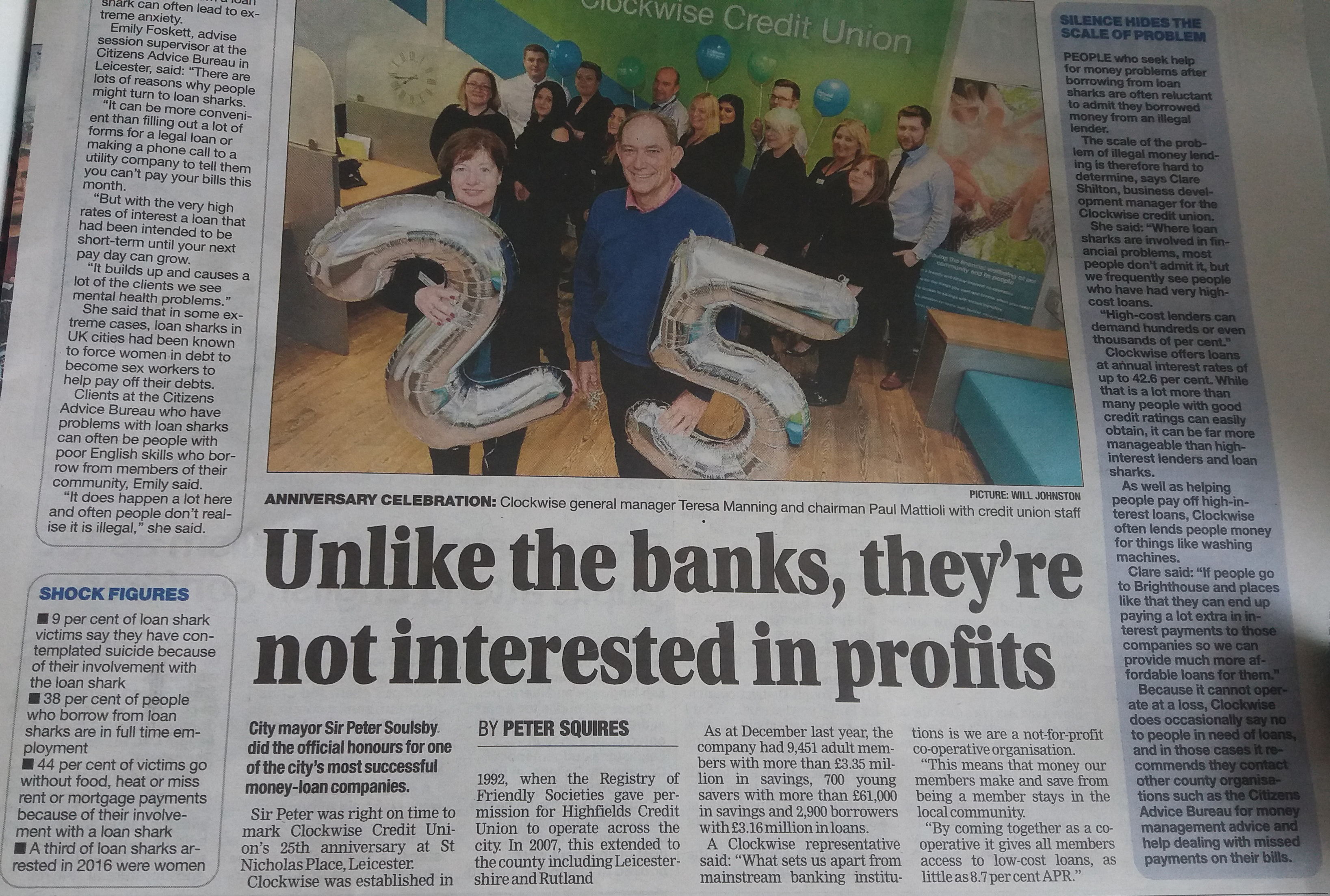 Clockwise contributes to Leicester Mercury story on illegal money lending
We strongly support raising awareness of the dangers around illegal money lending and recently featured in the Leicester Mercury who published a story about a 'loan shark' victim that has been helped by the Illegal Money Lending Team.
Clockwise have worked closely with the Illegal Money Lending team, raising awareness and encouraging people to seek alternative options to high cost lending.
It is estimated that a staggering 310,000 UK households have borrowed from an illegal money lender.
Read the full Leicester Mercury story here.