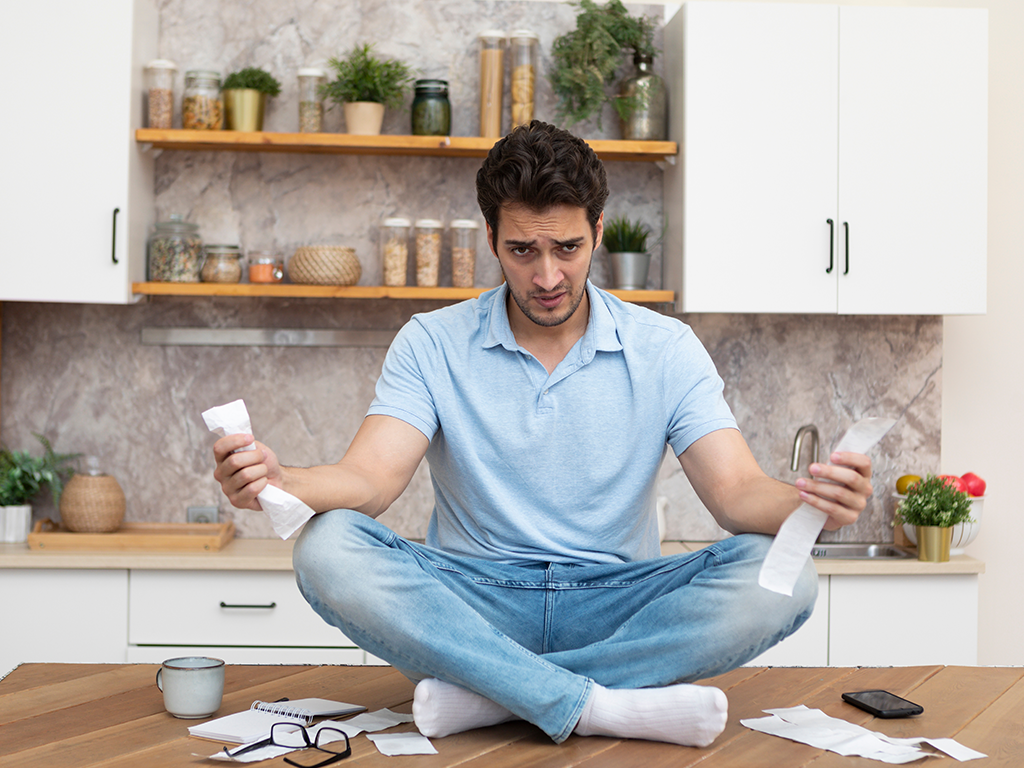 60 Cost of living tips to help you through the crisis
How to spend less money
The question of how to spend less money has been Googled many times since the cost of living crisis began.
And with utility bills soaring, you might be looking for ways to reduce your spending and make the money you do spend go further.
In this guide we'll give you 60 cost of living tips to help you manage your money and save on energy, motor fuel, shopping and more. Together, they should allow you to make some noticeable savings.
---
Cost of living tips basics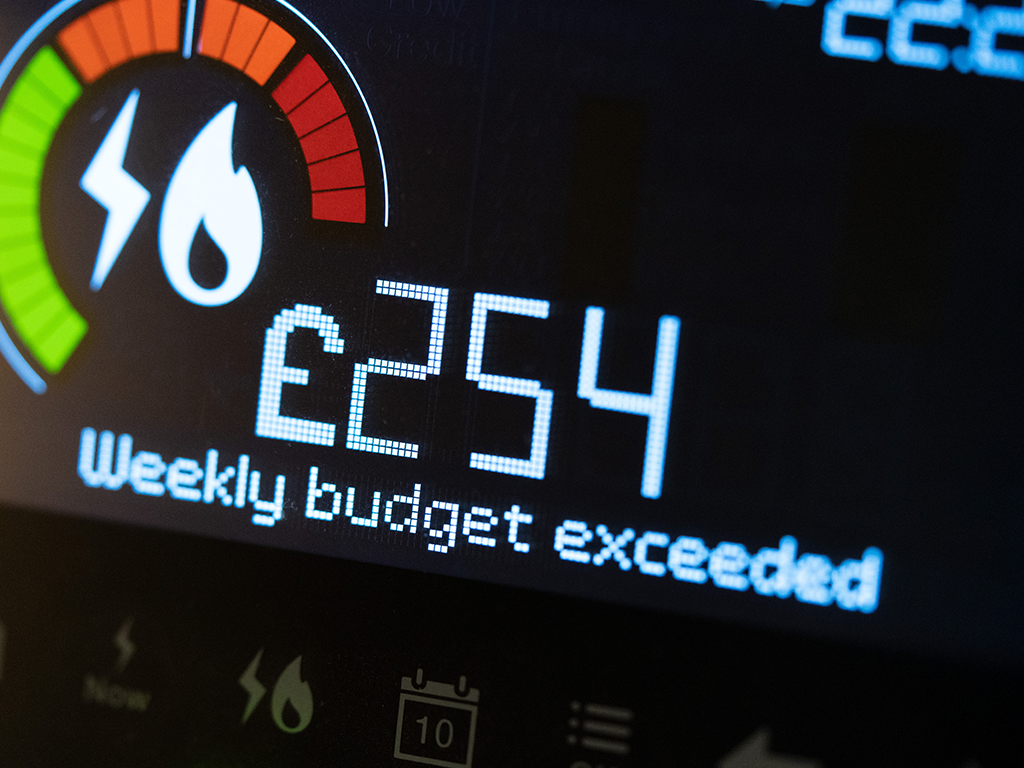 A good place to start
1. Check you're getting all your benefits
There may be benefits you're entitled to, but haven't applied for yet. To find out, use this government calculator or talk to a local benefits adviser.
If you're still working from home, make sure you're claiming any tax relief you're eligible for.
2. Track your spending
If you're not doing so already, start tracking your income and outgoings. This is a good way to see if you can make any savings.
Check your:
Grocery shopping receipts
Is there anything you could do without?
Are there any cheaper substitutions you could make?
Bank/credit card statements
Are there any charges you don't recognise?
Are you paying for subscriptions you're no longer using and could cancel?
3. Work out your budget
Once you've made sure you're getting all the income you're entitled to and you're tracking where that money goes, you can work out your household budget.
Work out your total monthly income (wages, benefits, allowances etc)
Take off your scheduled monthly outgoings (direct debits, standing orders, credit card repayments etc)
Take off what you spend on all your other necessities, like groceries, motor fuel etc.


To increase the amount you have left after all those deductions, you need to find ways cut what you're spending and make your money go further. So keep reading.
---
How to reduce your energy bills
How to save money on heating and hot water
4. Turn your thermostat down
Reduce the cost of heating your home by wearing an extra layer of clothing and turning your thermostat down to the lowest temperature that feels comfortable.
5. Fit radiator reflector foil
Fitting radiator reflector foil behind your radiators reflects heat back into the room and stops it escaping through the wall. It cuts heat loss by up to 50%, meaning your room stays warmer, so you use less energy.
6. Use rugs and draught excluders
Rugs and draft excluders help to insulate your room and prevent heat escaping through the floor and under doors.
7. Close your curtains at night
Prevent heat escaping through your windows by keeping your curtains closed at night.
8. Get your chimney swept regularly
If you have a solid fuel fire, make sure your chimney is kept clean and clear. A clean chimney is more efficient and will keep your home warmer with less fuel.
9. Lag hot water tanks and pipes
Lagging your hot water tank and pipes will mean you spend less money heating up water and that your water will stay hotter for longer.
A hot water cylinder jacket costs around £20 and pipe insulation starts from £1.38 per metre.
10. Set your hot water thermostat to 60ºC
This is a healthy temperature and not too hot. Water hotter than 60ºC can actually be dangerous, especially for older people.
How to save money on electric
11. Choose A-rated appliances
Check the energy rating on any new appliances you need. Energy ratings are shown on a scale from A to G, with A being the most energy efficient and G the least.
Choose A-rated appliances wherever you can, because these use the least energy.
12. See which appliances are using the most energy
Every electrical appliance has a kilowatt rating (kW). This is the number of kilowatts it takes to run it. For example, charging a smartphone can use as little as 2.5kW and running an electric shower can use as much as 10,500kW.
You pay for your electricity in kilowatts per hour (kWh), because how much it costs depends on how long you run the appliance.
You can see how much each appliance is using by multiplying the kWh by the unit cost of your electricity. This may help you to see where you can make some savings.
13. Turn off the light whenever you leave a room
Save electricity by not leaving lights on in rooms you're not using.
14. Turn appliances off at the plug
Many appliances still use electricity, even when they're on standby. Turning them off at the plug when they're not in use will help you save.
15. Fully load your appliances
If you half-load your dishwasher, washing machine or dryer, it will use the same amount of detergent/water/electricity. Waiting until you have enough for a full load will ensure you get the most from the energy you're using.
But take care not to overfill your appliances. Overloaded appliances don't work so well and that could mean your load isn't properly cleaned or dried at the end of the cycle.
16. Maintain your appliances
Appliances run more efficiently and are less prone to breakdowns when they're maintained properly. To find out how, check the handbook that came with your appliance or look up the digital version online.
17. Wash at a lower temperature
Washing your clothes at 30ºC instead of 40ºC is often just as effective, but uses less energy. On your dishwasher, look for the eco setting, which also uses a lower temperature.
18. Choose the shortest possible washing cycle
If you're washing items that aren't especially dirty or stained and only need a refresh, use the shortest cycle you can.
19. Spot-clean marks on your clothes
If an outfit is clean on and you get a mark on it, see if you can sponge it out with a damp cloth rather than putting it straight in the wash.
20. Line dry your washing
Hang your washing outside to dry whenever you can, rather than using your tumble dryer. If you're worried about rain, check the weather first.
21. Start cooking straight away
Use the oven as soon as it gets up to temperature. If it helps, make a note of how long your oven takes to warm up, then set the timer to remind you when it's ready.
22. Cook in batches
Your oven will use the same amount of energy however much you cook. So cook as much as you can and freeze the extra portions for another meal.
23. Put lids on your saucepans
If you're boiling vegetables, putting a lid on your saucepan means the water will reach boiling point quicker.
24. Make a meal using one hob ring
If you're boiling pasta or rice, you can steam the vegetables to go with it on top of the saucepan, so you only need to use one ring.
---
How to save money on transport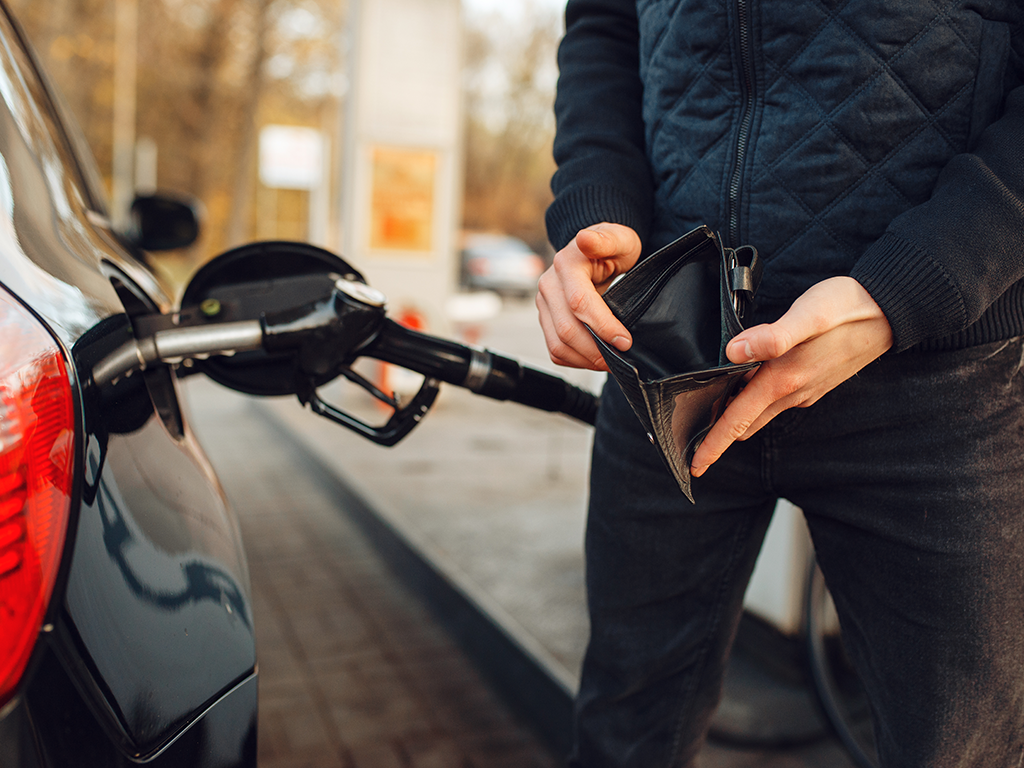 Alternatives to driving
25. Do more online
Doing things online can sometimes mean you don't have to travel at all. For example you can do online shopping, have video calls, take online classes and do online job interviews.
26. Walk, cycle or scoot
If your journey is short, maybe you could walk, or travel by bicycle or scooter, rather than driving.
27. Use public transport
Using public transport might work out cheaper than the cost of fuel and parking your car. If you travel regularly, you might benefit from a day-saver, week-saver or family ticket.
How to save money on fuel
28. Shop around
Supermarket fuel is often cheaper than big multinational brands like BP, Esso and Shell. But the supermarket prices can vary, too.
Some supermarkets occasionally give a few pence off per litre if you spend a certain amount in store, so look out for offers.
29. Look into car-sharing
Some workplaces operate a car-share scheme where several people commute to work in one vehicle and share the cost between them.
You could work out a similar lift system for nights out with friends. Or with other parents, for taking your children to out-of-school activities.
30. Avoid idling your engine
Avoid running your engine when your vehicle isn't moving.
Start your journey as soon as your vehicle has defrosted
Keep a coat in the car rather than relying on the heater
Open a window rather than keeping the air-con running
Turn the engine off if you're stuck in non-moving traffic.
31. Slow down on motorways
Driving at 70mph rather than 80mph will save fuel — and you won't risk a speeding fine.
32. Combine journeys
If you have multiple errands in the same area, choose a time when you can do them all in one trip.
If you have to drop your child off somewhere for an hour, and you're closer to the supermarket, you could do your shopping before picking them up.
33. Turn off air-con over 60mph
If you're travelling over 60mph, it's more economical to open the windows than to run the air-con.
34. Check your tyre pressures regularly
Under-inflated or distorted tyres create friction and increase drag, which means you could be using more fuel than you need to.
35. Don't carry items you don't need
The heavier your vehicle, the more fuel it will use. So avoid using your vehicle for storage and only carry essential items with you.
36. Maintain your vehicle properly
Regular maintenance will help to ensure your vehicle is running efficiently and not using more fuel than it should be.
---
Tips to save money on shopping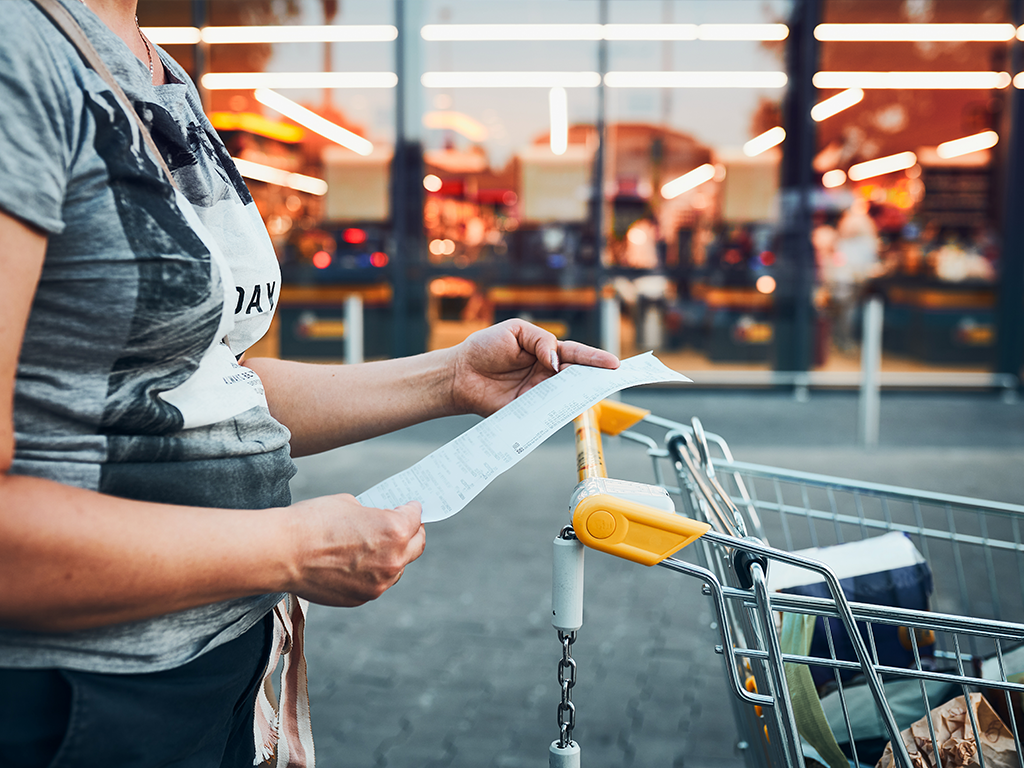 General tips to save money on shopping
37. Sign up for loyalty cards
If you shop in the same store regularly, see if they have a loyalty card. You may be able to get points, vouchers or discounts that will help with the cost of your shopping.
38. Find coupons and discounts
Look for money-off coupons and redeem them against the items you buy.
To find them:
Check loyalty card apps/logins for personalised discounts and rewards
Follow brands on social media
Check product packaging
Visit MoneySavingExpert.com
Look in your magazines and newspapers
Pick up free supermarket magazines and leaflets.
---
How to save money on groceries
39. Plan your meals in advance
Creating a meal plan means you'll know exactly what meals you'll be making, and for how many people, on any given day.
40. Make your own lunches
Making your own packed lunches is cheaper and often healthier than buying ready-made sandwiches and salads.
41. Avoid doubling up
Check your cupboards, fridge and freezer before you shop to avoid buying items you already have.
42. Ditch the impulse buys
Impulse buys bump up your food spend, so:
Make a list of what you need and stick to it
Try shopping online to keep yourself focused
Avoid shopping when you're hungry or unprepared
Shop alone if possible — children can encourage you to spend more.
43. Understand dates on food
To avoid throwing food away unnecessarily, make sure you understand the dates on the food you buy.
Use-by — the product should be eaten before this date
Sell-by — the product should be sold by this date, but it will still be safe to eat for quite a while after that
Best before — the product is at its best quality before this date, but can still be consumed for a long time after it.
44. Regularly check use-by dates
Check your fridge regularly for food that might be going past its use-by date. If an item is nearing its date, use it up — or freeze it, if you can.
45. Shop later in the day
Towards the end of the day, supermarkets and market stalls mark down the price of fresh food that's about to expire, which means you could pick up a bargain.
46. Buy supermarket own brands
Supermarket own brands are cheaper and often taste just as good as the big names. The budget ranges can also bulk up your meals for less money.
47. Keep your cupboards and freezer stocked
If you have food on-hand to make a meal, you'll be less tempted to shop in more expensive convenience shops or order takeaways.
Keep a stock of long-life foods, like canned beans and vegetables. You can use these to bulk up a meal and make it go further.
48. Check the 'World Food' aisle
Take a walk down the 'World Food' aisle in your supermarket. You'll find cupboard staples, like rice, beans, lentils, spices and sauces that can be up to 75% cheaper.
49. Buy in bulk
Buying in bulk can often be cheaper and there are often multi-buys on certain products. If those products are things you buy often and use regularly, it could be a good deal.
50. Stop the snacks
Snacks, like crisps, biscuits, sweets and chocolate, are expensive and don't fill you up. Instead, you could save the money — and your appetite — for a more substantial meal.
51. Save your leftovers
Some leftovers can be bulked up with canned vegetables and dry pasta or rice to create another meal.
52. Buy loose fruit and vegetables
Prepackaged fruit and vegetables might come in larger quantities than you really want. Buying loose items means you only buy as much as you need and there won't be any waste.
53. Choose raw vegetables
Raw whole vegetables cost less and last longer than pre-prepared ones.
54. Buy cordial and top up with tap water
Soft drinks and juices are expensive. Concentrated cordial and tap water is a cheaper alternative that will last longer and still tastes good.
55. Remember your 'Bags for Life'
The plastic shopping bags you buy at the till are often poor quality and can cost up to 10p each. Some supermarkets will exchange your Bag for Life for free when it wears out.
---
How to save money on other purchases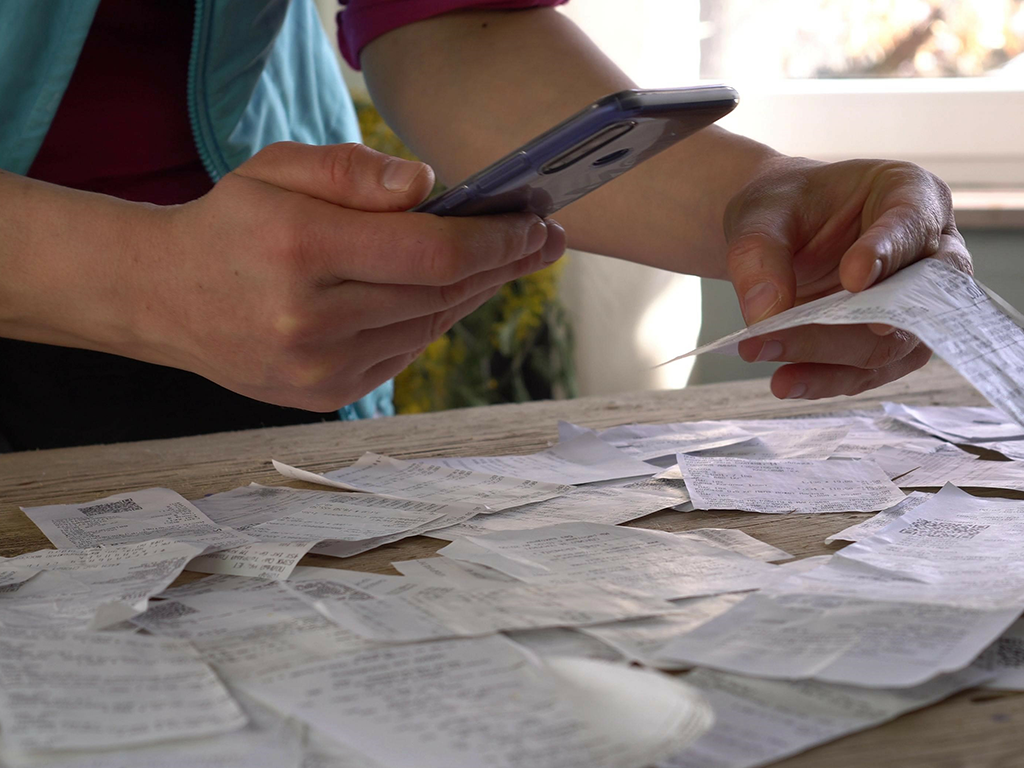 56. Borrow what you need
If you only need an item for a short time, see if you can borrow it from a friend, neighbour or family member. This will save you spending money on something you might only need once.
57. Buy second hand
Second-hand goods are much cheaper than buying new and it's a good way to keep using items that still have life in them.
58. Shop around
If you need to buy something, use price comparison websites, like PriceRunner, PriceSpy or Idealo to find the cheapest deals.
---
General cost of living tips
Selling and repairing
59. Sell items you don't need
If you have items or clothes around the house you don't use any more, you can sell them for free using websites like these:
60. Repair clothes and small items
Repairing items is almost always cheaper than replacing them. Some sewing thread or a tube of glue can work wonders on small fixes and make them good as new.
Are you struggling on a low income? Maybe Clockwise Credit Union could help.
We've helped members in Leicestershire, Rutland, Northamptonshire, Coventry and Warwickshire to manage their money and start saving for their future plans.
Our products are designed to help you manage your money.
Instant access savings accounts
Life is full of surprises — and unexpected bills. That's why our instant access savings accounts give you access to your money whenever you need it, with no penalties for withdrawals.
Loans
If you need to borrow money, have a look at our loan options.