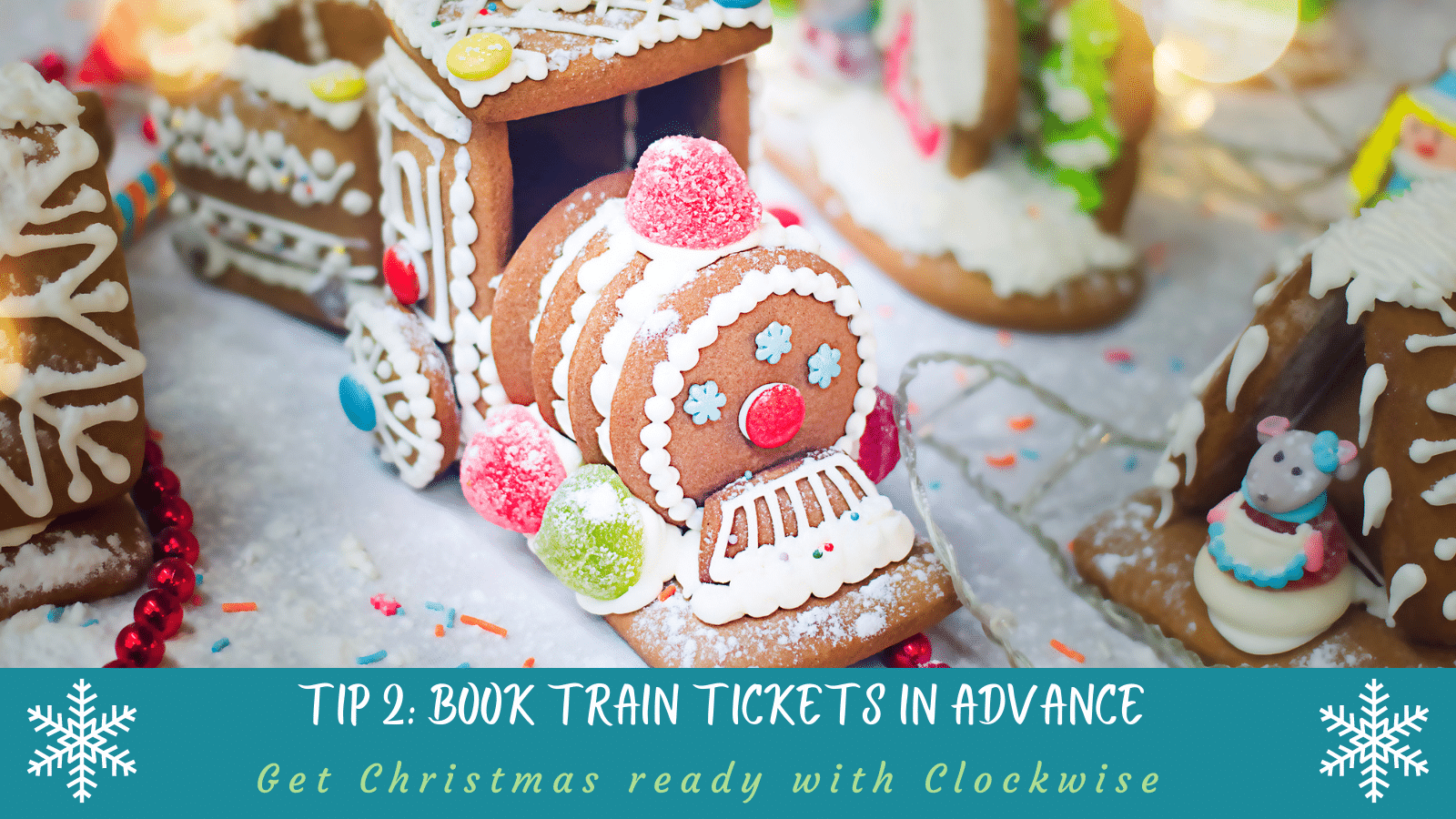 Get Christmas ready with our 12 cost cutting tips
Christmas can be a financially challenging time of year, but by preparing early and spending wisely you can avoid the Christmas spending hangover. This guide provides 12 useful tips to help you cut the cost of Christmas on the run up to the big day.
Tip 1: Start saving early to spread the cost
A typical household spends over £800 extra in December, according to the Bank of England. Many people struggle to pay this extra amount, so end up borrowing. So put aside some money as soon as you can, to spread the cost of Christmas.
Tip 2: Book train tickets at least 8 weeks in advance
Train tickets tend to be cheaper if you book in advance, and are often bumped up in price around the festive period. So if you plan to visit friends and family by rail get your train tickets booked early.
Tip 3: Prepare a Christmas budget
Make a list of who you need to buy for and what you want to get them, and any entertainment you plan to do, and calculate your Christmas budget to work out what you can afford to spend. This will also help you avoid the mad rush the week before Christmas day.
Tip 4: Start buying early
Everybody knows someone that starts their Christmas shopping in January and puts it away until December. Well, they're onto something, you won't put yourself under unnecessary mental and financial pressure by spreading out the cost over a larger amount of time.
Tip 5: Brave Black Friday
Over the last few years the Black Friday sale event has gotten bigger and bigger in the UK, with almost every major brand and retailer taking part. And many roll out huge price cuts just before Black Friday right through to Cyber Monday, giving consumers plenty of opportunities to bag some pre-Christmas bargains. Black Friday will fall on Friday 27 November for 2020, followed by Cyber Monday on 30 November.
Tip 6: Find the cheapest place to buy gifts
Online price comparison sites like GoogleShopping are a good place to find the cheapest prices for your gifts.
Tip 7: Use voucher codes
With Christmas comes endless socialising, endless shopping and often endless spending. Voucher code sites are great for discounts on meals out and brands, and they often have exclusive deals that you can't get anywhere else. One such site is vouchercodes.co.uk
Tip 8: Get fancy perfumes for a basic price
Perfumes are always a popular choice of present, and a whole bunch of specialist online retailers offer perfume for a fraction of high street shops.
Tip 9: Don't buy, make your own
Sometimes the best presents are homemade, so don't feel that you will be judged on entirely on the price tag of whatever you are gifting. There are so many options, and you can thoughtfully personalise your homemade gift too for that extra special touch.
Tip 10: Buy second-hand gifts
While in an ideal world it's nice to give gifts that are spanking new, if you can't afford to do so, you can save yourself a ton of money by shopping at charity shops or second hand websites like Gumtree or Ebay.
Tip 11: Don't borrow from high cost pay day loan companies
As the big day looms ever closer many people turn to payday loans to fund the last minute shopping. Their interest rates can be astronomical and you will find yourself in serious financial difficulties if you do not keep up with the repayments. A loan from a credit union is a much cheaper alternative to payday loans if your need to borrow money. You can find your local credit union here or visit our loans pages.
Tip 12: Don't overbuy food
This is easy to do at Christmas time with all the tempting treats on display everywhere, but keep to your budget by pre-planning your meal requirements, and sticking to your shopping list where possible.
We're here if a little extra help is needed to cover the cost of Christmas.
As Christmas rapidly approaches, credit unions across the UK are helping even more people bridge the financial gap caused by the Covid-19 lockdown. It's one of our busiest times of the year, so if you're thinking of applying, we'd advise getting your application in as early as you can, so the money is with you as quickly as possible – all ready to get your Christmas shopping done in plenty of time. You can find your local credit union for some affordable borrowing options here or visit our loans pages.