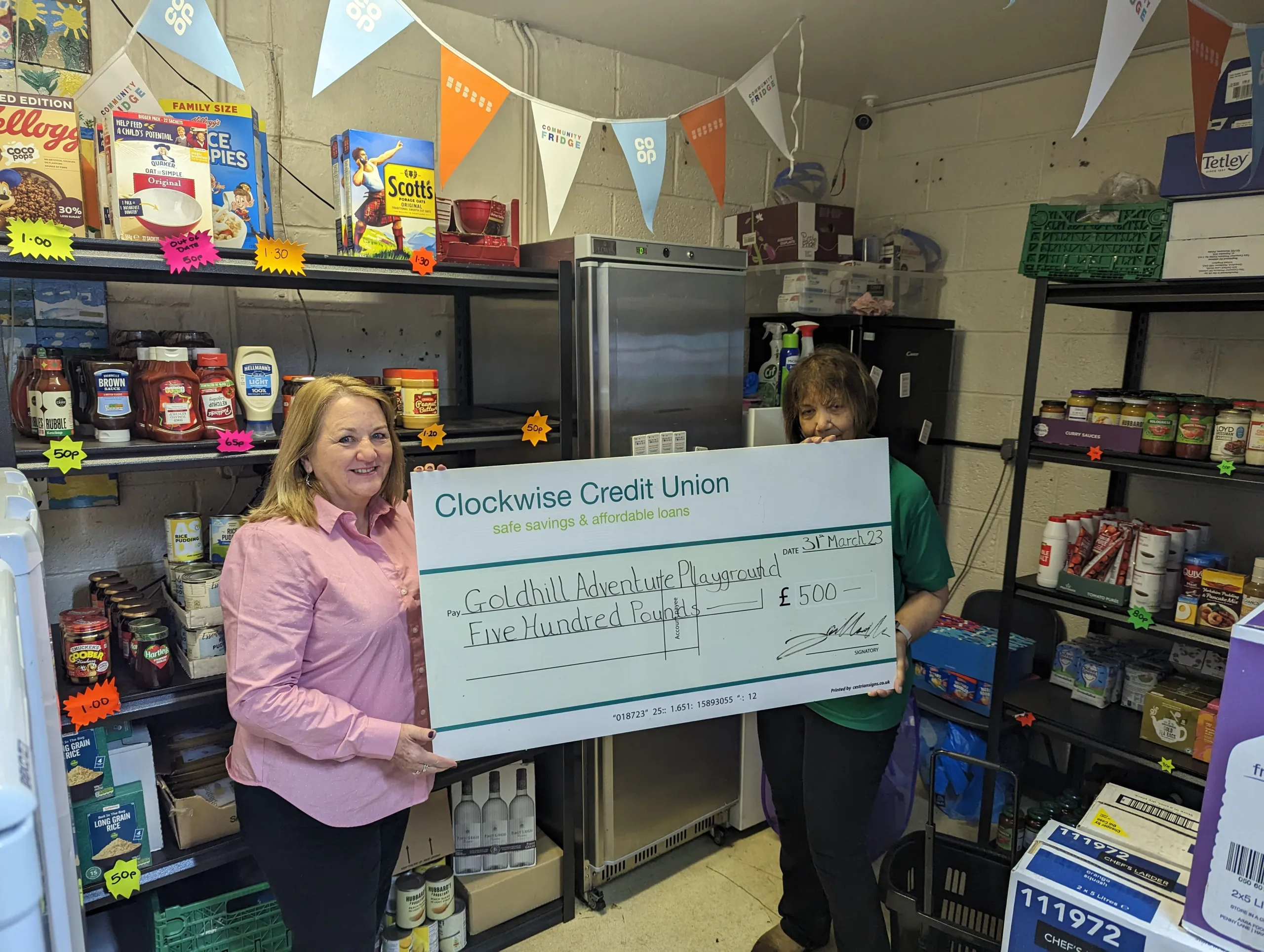 Clockwise awards Community Grant to Goldhill Adventure Playground
At Clockwise Credit Union, we are pleased to have the opportunity to support our local community through our Community Grant Scheme. Recently, we awarded £500 to the Foodbank at Goldhill Adventure Playground to help them purchase a much-needed new fridge. We are proud to be able to contribute to their important work and make a positive impact in our community.
The Foodbank at Goldhill Adventure Playground plays a crucial role in providing essential food assistance to individuals and families facing food insecurity.
As a member-owned financial cooperative, Clockwise Credit Union is committed to our cooperative principles of cooperation, self-help, and mutual aid. Our Community Grant Scheme is one of the ways we fulfill our mission of improving the financial well-being of our members and the communities we serve. We believe in supporting local community projects and initiatives that align with our values, and the Foodbank at Goldhill Adventure Playground was a perfect fit.
Elaine and Joe attended the foodbank and met with Dee, the organiser, to have a look at the foodbank, the community shop and the adventure playground – the latter has been open to local children for 45 years!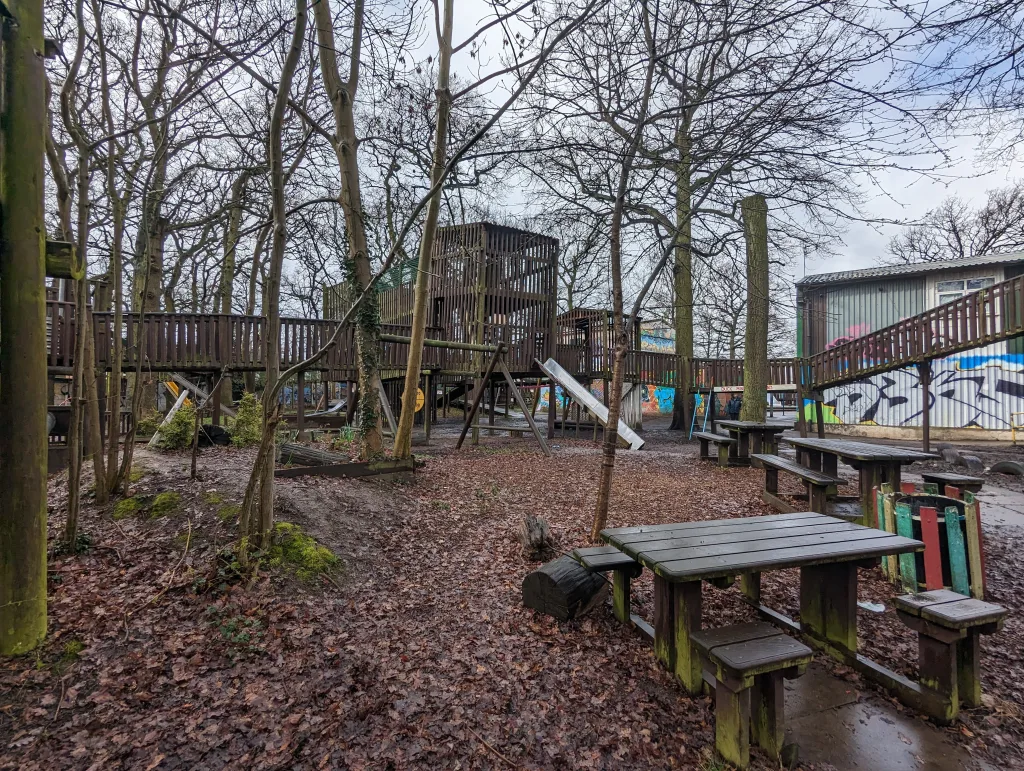 You can see a virtual tour of the playground on their website https://www.goldhilladventureplayground.org/playground
It was fantastic to see the good work the foodbank and community shop do for the local community, but the Adverture Playground stole the show
We would like to extend our sincere thanks to the Foodbank at Goldhill Adventure Playground for their partnership and collaboration. It is through the collective effort of local organizations that we can make a meaningful impact in our community.
You can read more about the Clockwise Community Grant scheme here