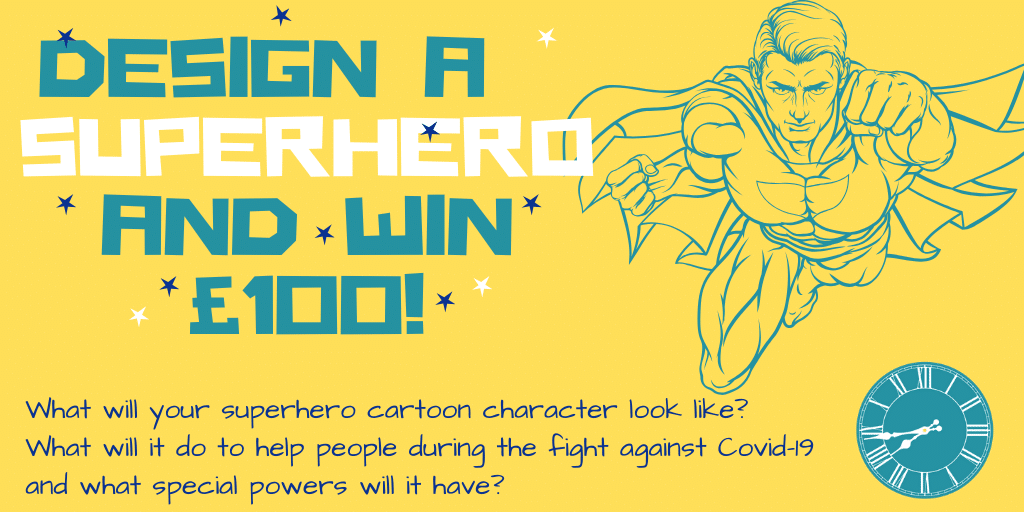 Clockwise Superhero Competition
Design a Superhero to help us now covid-19 has come into our world.
As Covid-19 has come in to our world, it has changed the way we live our lives and impacted the interactions we have with others. With this in mind, we are delighted to launch our brand new design a superhero competition which is open to children between the ages of 0-12. There will be three age categories 0-7, 8-10 & 11-12 years old. One winner from each category will receive £100 to spend or save during their summer holidays!
This competition will be open from Monday 22nd June and will run for 4 weeks and close on Monday 20th July 2020. Submitting entries can take the form of a photo or a scanned pieces of paper sent to:  competitions@clockwise.coop  In the email, entrants are asked to include their name, age, and a parental contact telephone number. 
Detailed entry instructions for children can be found here
Winners will be chosen by Clockwise Credit Union. Full terms and conditions can be found here and privacy notice here.