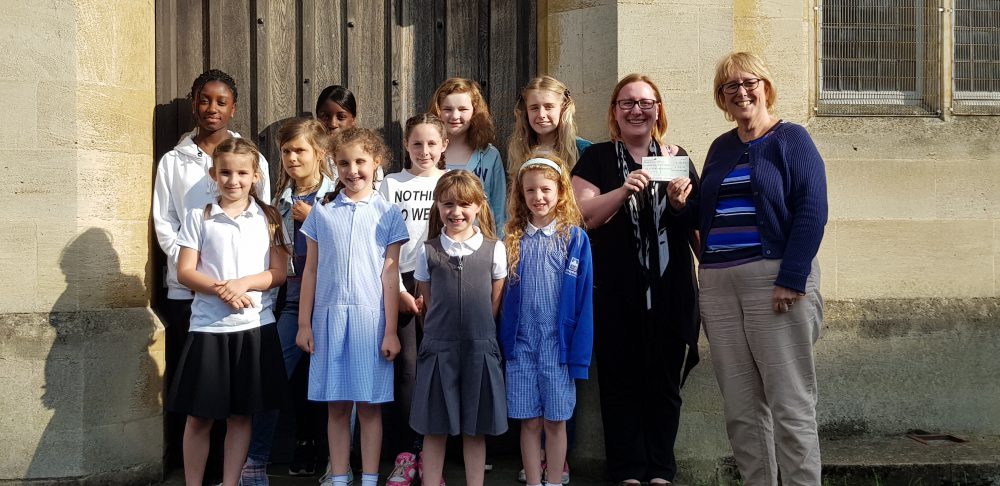 Community Grant Scheme awards Leicester Youth Chorus
We are delighted to report a successful award through our Community Grant Scheme to the Leicester Youth Chorus.
Clockwise Operations Manager, Emma, went along to the Youth Chorus to present a cheque for £150 from the Community Grant Scheme. This contribution goes towards funding new equipment for the chorus' new venue.
The New Leicester Youth Chorus
The new Leicester Youth Chorus is an exciting initiative to provide Leicester's young singers with a first class choral education and to create a flagship ensemble to represent the city and shire of Leicester both locally and further afield. They said, "we are building one of the finest youth choirs in the country alongside our training choir, where we aim to develop choral singing and provide young singers in Leicester with high-level choral training and performance opportunities."
The new Leicester Youth Chorus welcomes young people aged 6-25 years through through two different choirs (junior chorus and senior chorus).
Formerly known as the Leicester Philharmonic Youth Choir and Leicester Youth Phoenix Chorale – the chorus entered this third chapter in its' history in September 2014 with our season opening concert at Leicester's Guildhall  already gaining many fine plaudits.
As well as performing 3 concerts per year, one in each term, the Chorus also takes part in other ventures, including the Leicester Festival of Music and Drama, Young Voices they also perform from time to time as part of the programme in outside events.
They meet every Tuesday during term time at St Margaret's Church, Leicester LE1 3EB.
Find out more about the Leicester Youth Chorus at their website:
https://www.leicesteryouthchorus.com/