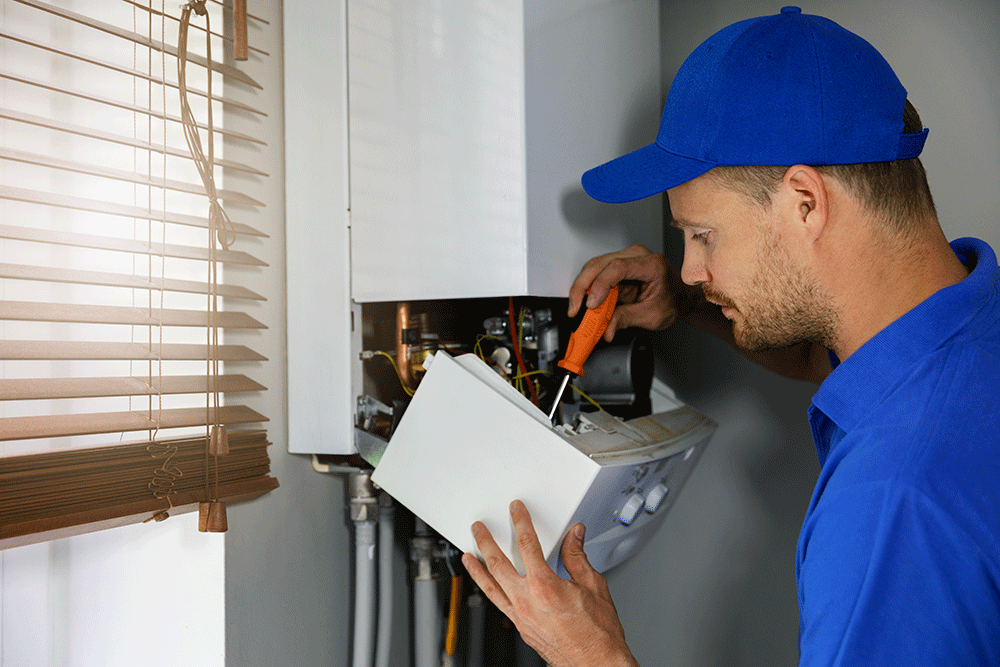 Do you need help with the cost of having your boiler repaired or even replaced?
Some home repairs are easier than others, and some are more urgent than others. You can ignore a faulty light switch much easier than a broken boiler. During the winter months especially, a broken boiler can make day-to-day life with no heating or hot water in your home impossible. If your boiler needs repairing or replacing this winter, you can apply for a home improvement loan with Clockwise Credit Union.
You can fill out our easy online application and borrow the cost of the repair/replacement.
How much do you need to borrow?
If you need to borrow to fund the cost of a replacement or repair, get a quote from a qualified tradesman so you know how much you'll need to borrow.
Mybuilder.com believes that a boiler repair in 2022 can cost between £100 to £500 depending on the kind of problem.
According to heatable.co.uk a new boiler costs £600 – £2,500, depending on the model and type of system.
The good news is that upgrading to a new modern combi boiler is likely to save you between 20-35% on your gas bills.
If you're struggling with paying for a repair to your home, you can spread the cost with a loan from Clockwise Credit Union. Our personal loans are from £50 to £7,500 and there are No application fees or early repayment charges. Find out more here.