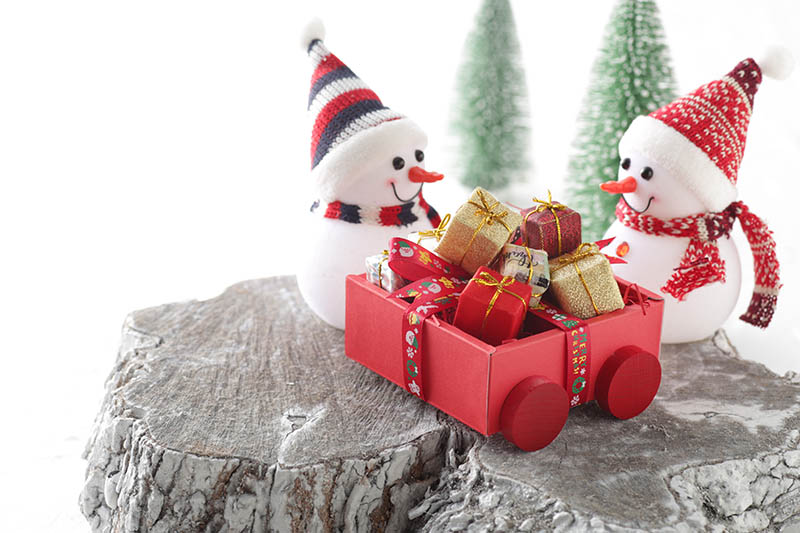 Start saving for Christmas
Eye rolling aside, when you start saving for Christmas now, you're avoiding all the worry when you get to the end of November.
By saving just a little each week now, you'll have a good pot saved to get the things you need.
Not only does this take the stress out of the run up to Christmas, but it also means you will be debt free in January. Imagine how good it will feel to have the money you need to spend at Christmas, rather than having to put things on a credit card or borrow that will leave you paying for months after Christmas has been and gone.
Simply work out how much money you will realistically need and work backwards. Whether weekly or monthly, choose an amount you can afford to save. Cut back on other luxury items you can now and put a little extra away. Think about entertaining, food and presents.
When you start saving for Christmas now you are also setting yourself up for saving after Christmas too. You could start next January and save for your summer holiday or whatever you need.
Clockwise have a handy savings tool in the mobile app that allows you to set your savings goal and work out how much to save to reach it. You can download the app from your app store by searching for Clockwise Credit Union and looking for the green app icon.
We know that saving becomes much easier when you transfer the money elsewhere and, forget about it. Often when you have savings alongside your bank account it can be easy to dip into it and transfer money back to your current account. By setting up a standing order from your bank into your Clockwise savings (share) account it is easier to build your savings up.
So start saving for Christmas today!