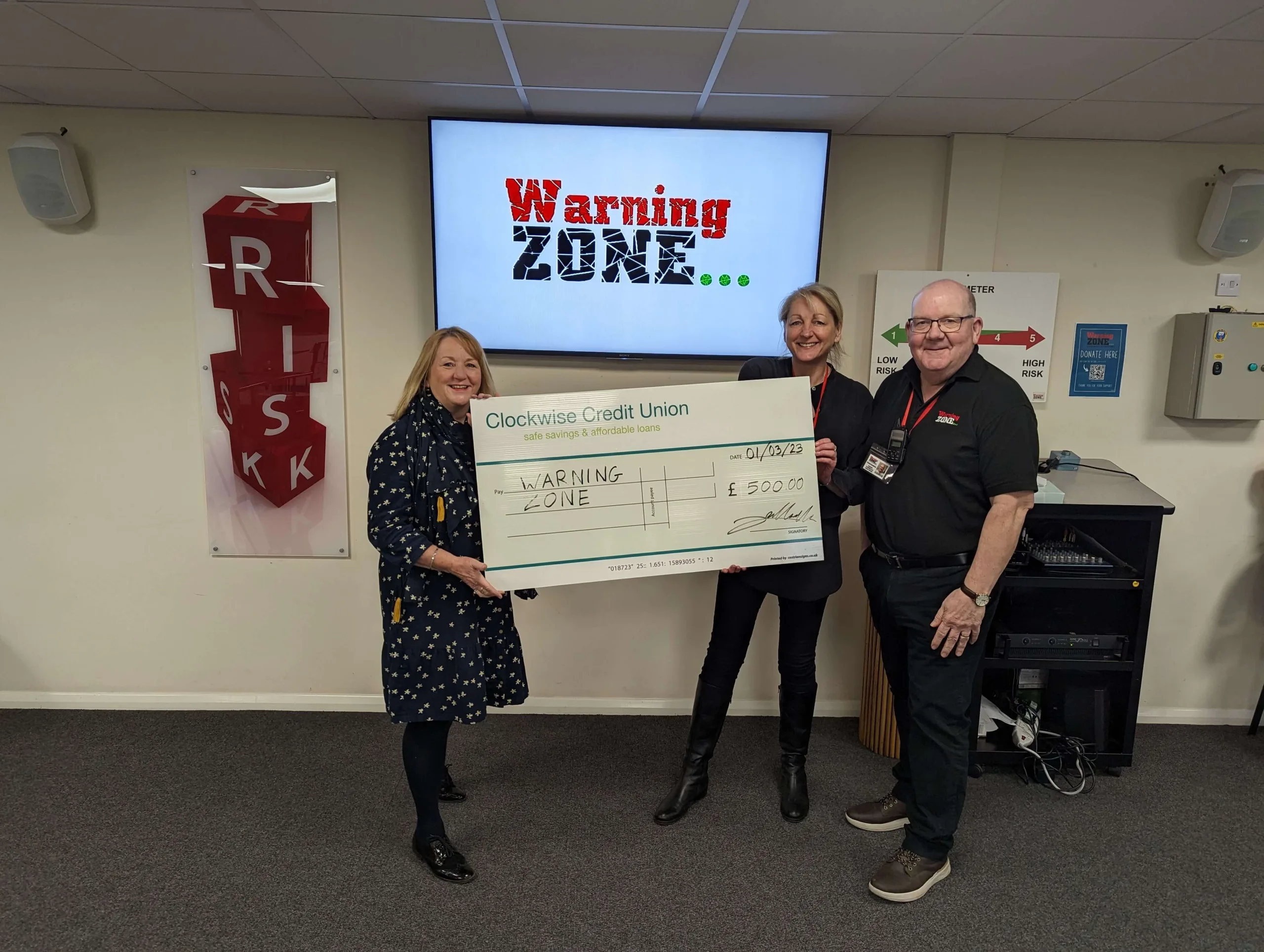 Warning Zone receives Clockwise Community Grant
When you save or borrow with Clockwise your money is invested back into the community. Clockwise operates a Community Grant Scheme that awards local groups and individuals grants for a whole range of items that ultimately benefit the community the group/individual works to serve.
In early 2023 Clockwise awarded £500 to Warning Zone – a Leicester-based charity that delivers life-saving messages to children ages 10 – 11 through stimulating and memorable experiences. In their impressive building on Frog Island, Leicester, Warning Zone guides school children through a series of interactive 'zones', each relating to a different risk they face. They present these real-life risks for children entering their teenage years delivered in an honest, compassionate and understandable way.
Joe and Elaine from Clockwise were at Warning Zone to present the team with their cheque and learn more about the work they do.
Richard from Warning Zone was kind enough to offer Joe and Elaine the full tour of these interactive zones which illustrate such risks as fire in the home, building sites, anti-social behaviour, and road safety. They were also shown the e-safety zone which illustrate risks young people face online, including grooming and bullying as well as topics such as phishing and the importance of protecting personal information.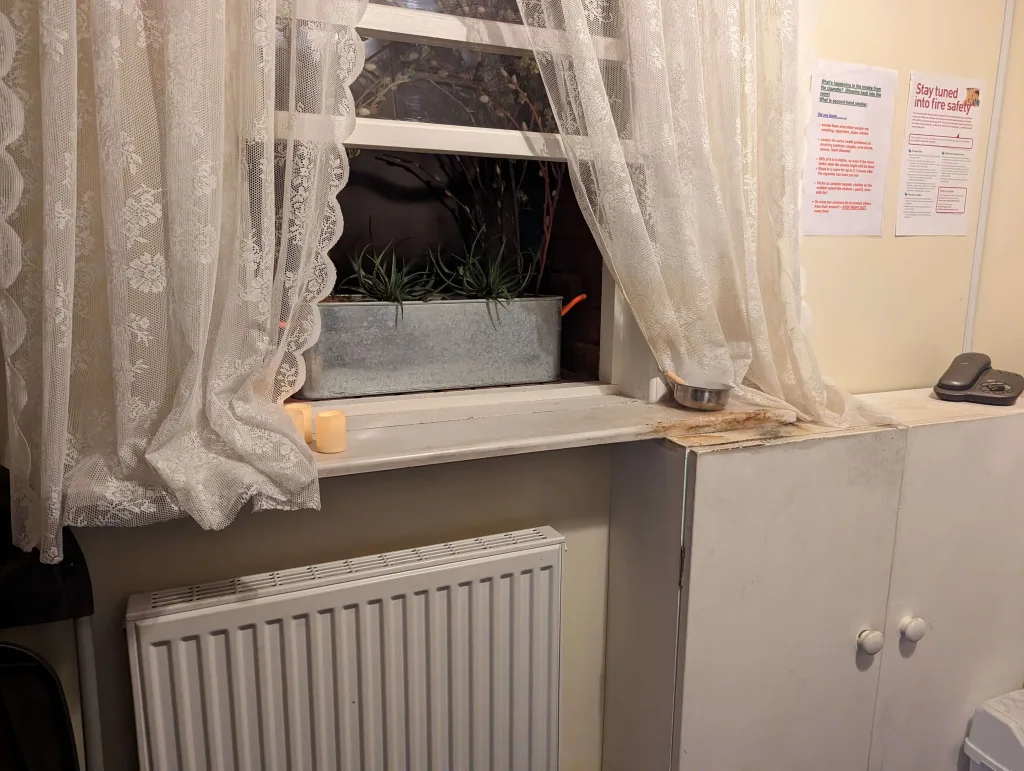 Richard Grudgings of Warning Zone said
The £500 is a fantastic contribution towards ensuring the continued success of our charity. It also helps to fulfil our remit and ensure that all children in Leicester, Leicestershire and Rutland, have the opportunity to visit Warning Zone when they are in Year 6 and help them to stay safe on and offline.
You can learn more about Warning Zone and the great work they do at https://warningzone.org.uk/