Christmas on a budget: 40 simple tips for a cheaper Christmas
The cost of Christmas
December is officially one of the most expensive months of the year. According to the Bank of England, a typical UK household spends over £700 more in December compared to other months.
The WEF reports that Brits spend around 40% more than other European customers.
Millennials and parents with children under 18 are the groups most likely to take on debts through gift shopping.
But there are ways to have a good Christmas without breaking the bank. 
Christmas on a budget
In this guide, we've put together 40 simple tips to help you get organised ahead of  the festive period. From increasing your Christmas budget, to finding easy ways to economise.
How to boost your budget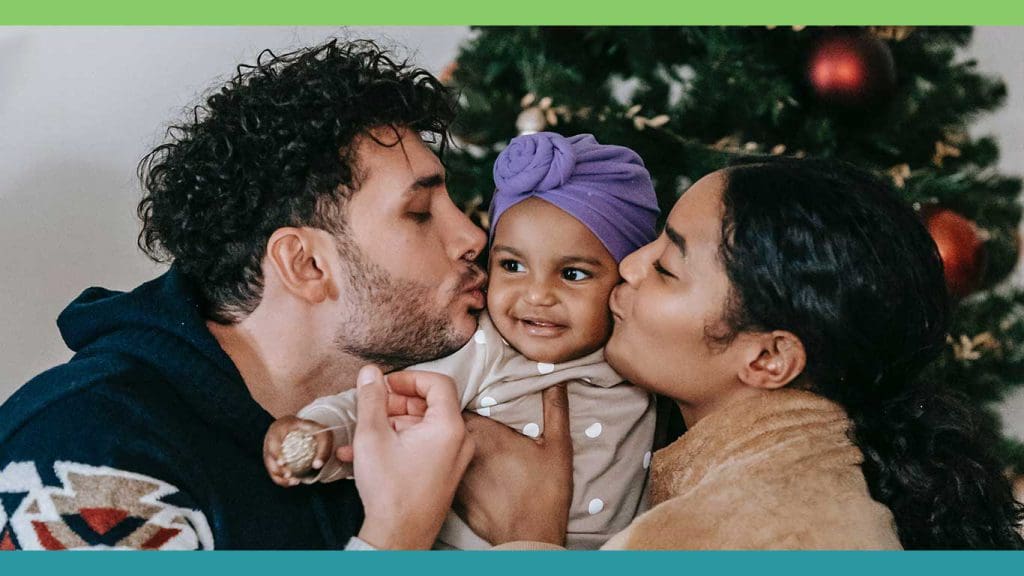 You can add to your Christmas budget by using what you have lying around to raise some extra money or reduce what you need to spend.
Here are some ideas.
1. Sell your unwanted items
Most of us have items around the home that we no longer use or need.
If they're still in good condition, you could sell them and put the money you make towards your Christmas budget.
To get the best prices, list your items on online platforms, like:
You can also sell items to buyers, like:
2. Check your loyalty cards
If you have loyalty cards for certain shops and supermarkets, you may have points, discounts or freebies to redeem.
The points can be converted into spending money, while the discounts and freebies could help towards your shopping.
3. Sign up for promos and discounts
Sign up to the mailing lists of companies and brands you like to buy from. They may send out discount codes and saver coupons on the run up to Christmas.
4. Look for last year's leftovers
Twelve months is a long time and it's easy to forget about items you might have lying around from last year.
Things like leftover Christmas cards, wrapping paper and gift tags. Or gift bags from the presents you received that could be used again.
You may also have bought discounted supplies or decorations in the January sales.
Before you spend anything, check your cupboards to see what you already have.
How to make a Christmas budget and stick to it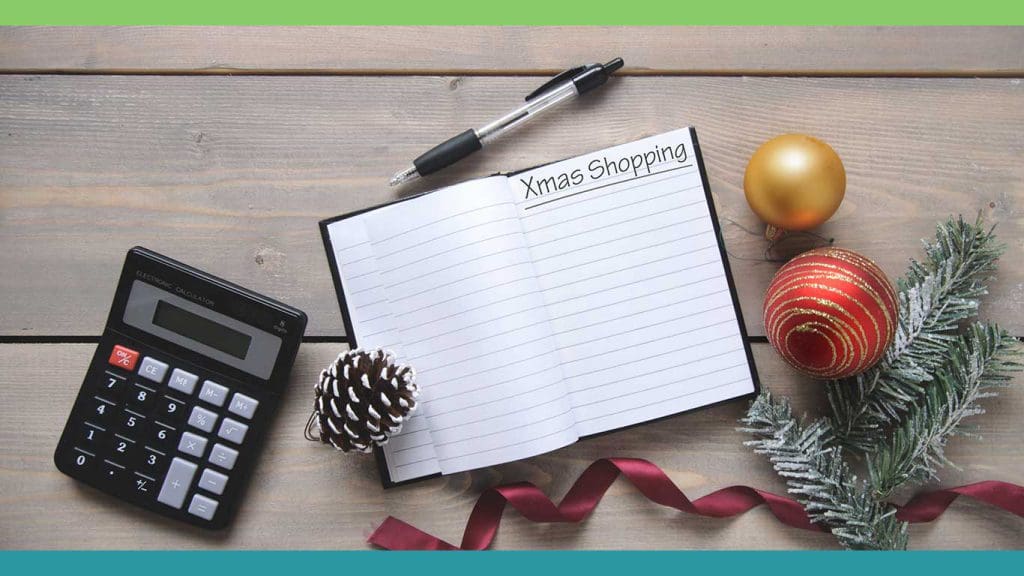 If you want a cheaper Christmas, a little forward planning can make all the difference.
Working out your budget in advance and making arrangements with family and friends can help to ease the pressure.
5. Work out what you have to spend
Before you can start planning your Christmas budget, you need to work out how much money you have available.
Start by writing down your regular income and anything you've managed to save.
Then take off your outgoings, including:
Direct debits
Credit card payments
Money for groceries, transport and other essentials.
This will give you your Christmas budget.
6. Make a list of everything you need to spend
Your list should include:
Presents
Cards
Gift-wrapping (paper, sellotape, gift bags, tags etc.)
Food and drink
Tableware (napkins, crackers etc.)
Decorations
Family activities (e.g. pantomime, cinema, visiting Santa, parties).
Make a note of what's essential and what you could manage without if you had to. And try to include an amount for each thing on the list.
If what you need to spend is more than your Christmas budget, keep reading for more Christmas money-saving tips.

7. Agree spending limits
To help you stay on budget and manage expectations, try to agree spending limits with your family and friends.
Do this well in advance, so everyone knows where they stand and there's no awkwardness over who spent what.
8. Club together
If you've had a good idea for a present that's more than you can afford by yourself, ask others if they want to contribute and buy it as a joint present.
They'll often be more than happy to, especially if the person is difficult to buy for.
9. Do a Secret Santa
If your family, friendship groups or work colleagues are all on a tight budget, you could suggest doing a Secret Santa.
Instead of buying gifts for everyone, put all the names in a hat. Everyone takes out a name and just buys one present, within a set budget, for the person they picked.
How to set up safety nets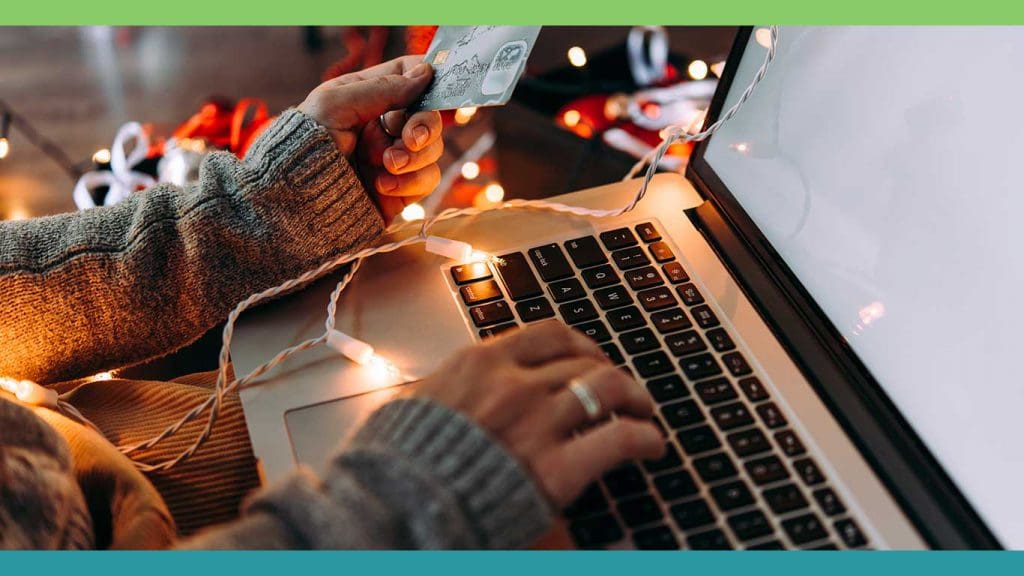 Christmas on a budget can be difficult if you're an impulsive shopper. Here are some tips to help you stay on track and avoid overspending.
10. Use your credit card sparingly
Using a credit card is convenient and can give you extra protection when shopping online. But it's also the easiest way to overspend and build up a debt.
Think about using your credit card just for your online purchases. And keep a record of everything you're spending, so you won't get a shock when the bill comes.
11. Make lists

Write a list of everything you plan to buy when you shop. Include the names of the shops where you plan to buy each item.
Use your list to help you stay focused and prevent you from getting sidetracked.
If you're shopping online, list a running total of the final checkout amounts in each store. These amounts will include any extras, like packaging and delivery.
12. Set an alert on your bank account
If you plan to shop using a debit card, you may be able to set up a text alert with your bank.
Many banks will send you a text to warn you if your account balance dips below a certain amount.
You can set this up yourself in online banking, or by contacting your bank.
13. Pay with cash
If you're shopping in actual stores, you could choose to use cash and leave your cards at home.
When the cash runs out, you'll know you've reached your limit.
How to plan your Christmas presents and cards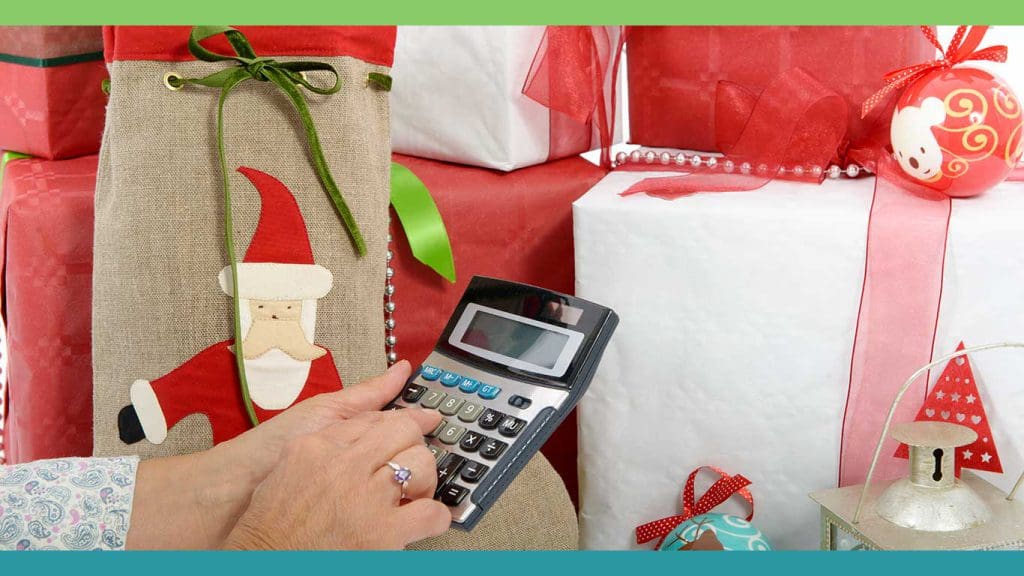 14. Give a gift of your time
Rather than spending money on a material gift for someone, you could give some of your time and energy for something you know they need help with.
For example, that might be:
A gardening project
Decorating a room of their home
Babysitting to give them a night out
Party planning for their child's birthday.
15. Recycle your unwanted gifts
Sometimes we all get gifts we don't want or can't use. Christmas can be a good time to find them a better home, with someone who'll appreciate them.
Just remember who gave you the gift in the first place, so they don't find out!
16. Make your own gift boxes or baskets
For a cheaper Christmas present that's more thoughtful and looks expensive, you could make up your own gift baskets.
Fill a box or basket with scrunched tissue paper and add themed or personalised gifts.
For example:
Personalised mugs with hot chocolate and marshmallows
Make-up and/or toiletries
Wine glass and a miniature bottle of wine
Hair accessories
Home-made cookies or mince pies
Dried pasta, pesto and breadsticks
Biscuits, fudge, jam and tea.
17. Save money on postage
Write your Christmas cards early. Then hand-deliver the local ones and use cheaper second class stamps for the rest.
How to win at Christmas shopping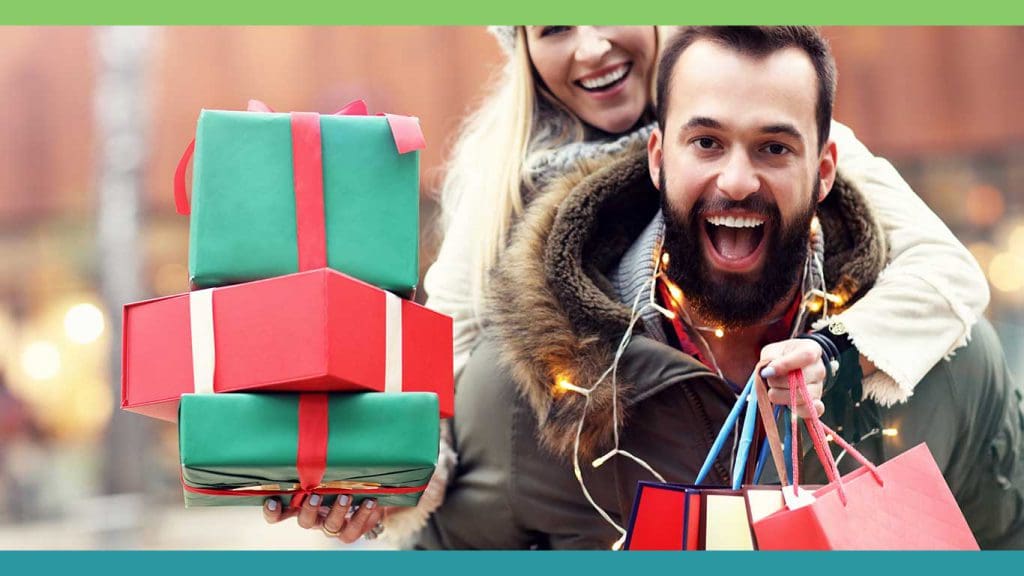 When you've done all your planning, you can move onto the Christmas shopping itself.
18. Check the Black Friday and Cyber Monday sales
If you're planning Christmas on a budget, you won't want to miss the Black Friday and Cyber Monday sales.
Black Friday happens every year on the last Friday of November, with Cyber Monday on the following Monday.
Many stores have offers on Black Friday itself and in the week leading up to it, so it can be a good time to pick up some bargains.
And the deals are available online, too, so you can avoid the crowds.
19. Look for deals and best prices
Nothing beats the feeling of getting a good deal. And there are plenty of websites and online tools to help you find them.
Sites like these promote regular deals on a variety of goods and services:
These sites help you compare prices on a range of items:
You can add browser extensions, like these, to Google Chrome. They automatically find and add discount voucher codes at the checkout when you shop online:
20. Count savings as a bonus
You've planned your budget with a gift amount for each person. But then you manage to get one gift at a discount.
You might be tempted to buy more for that person, so you end up spending the amount you originally planned — but you don't have to.
Instead, you could count the money you saved as a bonus and use it for a family treat or put it towards your credit card bill.
21. Take advantage of the pound shops
Pound shops sell a whole range of cheaper Christmas items. They can help you save money on things like stocking fillers, gift-wrap, tissue paper and decorations.

22. Avoid retailer tricks
Retailers use all kinds of tricks to persuade you to buy, with schemes like interest-free credit and buy now, pay later.
And they'll try to tempt you to buy more by suggesting items based on what you've already bought. Or by putting stocking fillers and other goods near the tills.
Be alert for these tricks when shopping and avoid falling into the trap.
23. Get free delivery wherever you can
Delivery costs can bump up the price of your online purchases, so aim to get free delivery if it's available.
You might get free delivery if you accept a longer delivery date, so make online purchases well in advance to allow for this.
Some stores offer free delivery if you spend over a certain amount. If you're a pound or two away from the threshold, it might be worth adding something small to your order.
If you're planning to buy a lot from Amazon, you could take up the free trial of Prime, then cancel it before the trial runs out.
How to plan your Christmas food and catering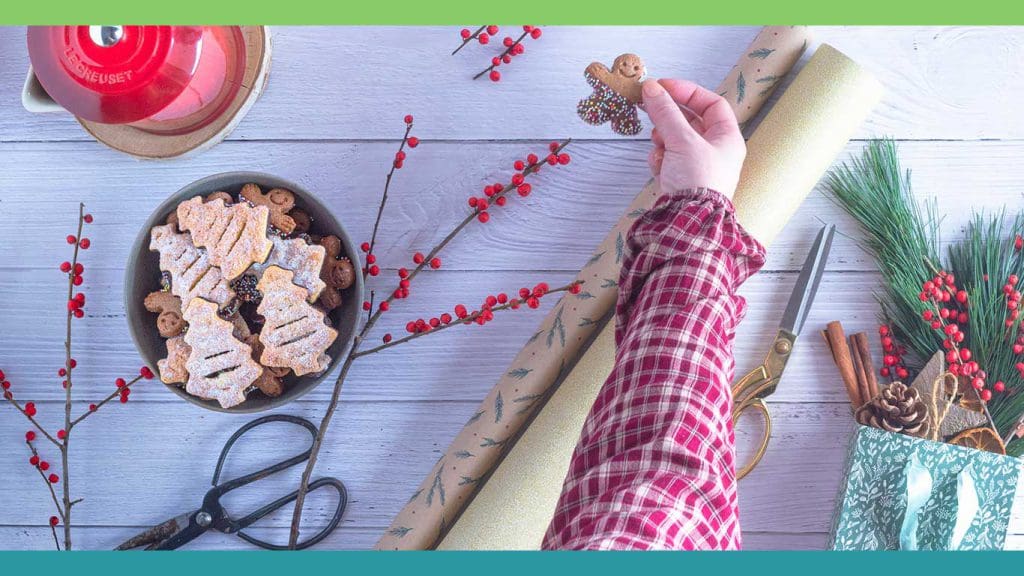 It's easy to overspend on Christmas catering and end up with food going to waste. Here are some ideas on how to plan better and shop smarter.
24. Cook a few extra portions
The run up to Christmas can be a busy time. If you're rushing around, it might be tempting to skip preparing meals and buy takeaways instead.
You can avoid this by making extra portions of your meals in advance and freezing them. This will mean you'll always have meals prepared and ready to reheat if you need them.
25. Pack snacks when you go shopping
Café food can be expensive. If you're going out shopping, you could save money by preparing your own snacks to take with you instead.
26. Stock up on packets, tins and bottles
Packet and tinned foods have long expiry dates and keep well in the cupboard, which means you can buy them long before you need them. The same applies to many alcoholic drinks.
Add some to your normal grocery shopping each week to help you spread the cost.
27. Plan your meals in advance
It's easy to overspend on food over Christmas. To stay on budget, plan your meals for each day of the holiday and write a shopping list for the food you'll need in advance.
28. Ask guests to contribute
If you're catering for your family or hosting a party over Christmas, ask everyone to bring something and share the cost together.
29. Cook your Christmas dinner from scratch
The supermarkets sell a wide range of pre-prepared foods that are ready to cook straight from the pack. They include things like pre-made stuffing balls, chopped vegetables and ready-to-roast potatoes and parsnips.
But these often come in small portions and can be expensive. Buying the food and preparing it yourself will save you some money.
30. Shop around for a Christmas cake and pudding
The traditional Christmas cake and Christmas pudding contain a lot of expensive ingredients. Making your own could actually end up costing you more than buying ready made ones.
Instead, look for a good deal in the supermarket.
31. Avoid wasting your leftover turkey
If you're buying a large turkey, make sure you have plans for any leftovers.
You can slice up cold turkey and keep in it in the fridge for a buffet or sandwiches. Use the rest to make stews and curries for the freezer.
How to plan cheaper Christmas activities
Planned Christmas activities can be expensive, especially if you have a large family. Here are some ideas of cheaper alternatives that can be just as fun.
32. Family crafting
Crafting can be fun for all the family. It's also a great way to create pictures, collages, paper chains and other home-made Christmas decorations. There are lots of great ideas and tutorials online, using materials that might otherwise go to waste.
33. See the local Christmas lights
There's nothing like twinkling Christmas lights to make you feel festive. Take an early evening walk or drive around your local area to see all the decorated houses and Christmas trees.
34. Family games night
Get together and enjoy an evening playing your favourite family games. Choose from board games, card games, console games or whatever else you like to play.
35. Have a Christmas bake-off
Have a family baking session to make mince pies, gingerbread men, shortbread stars, snowman cupcakes and other festive treats.
36. Home movie night
Rather than spending a fortune at the cinema, snuggle up on the sofa with hot chocolate, microwave popcorn and your favourite Christmas movies.
Planning for next year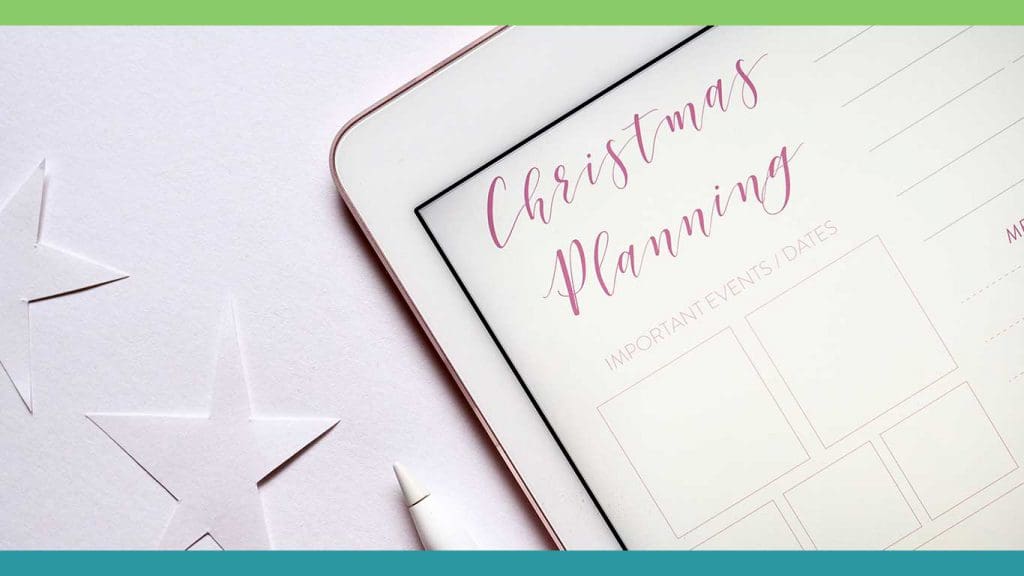 Christmas seems to sneak up on us every year and many of us wish we'd been better prepared. Here are some tips to help you plan ahead for next year.
37. Save and reuse
Things like gift bags, ribbons, bows and tissue paper can be saved and reused next year.
In the months before Christmas, you can also save up household waste, like cardboard boxes, toilet roll tubes and yoghurt pots to use for Christmas crafting.
38. Pick up bargains in the sales
The January sales are a great place to pick up discount stock. If you have money to spare and space to store them, you can save on non-perishable items for next Christmas, like:
Christmas cards
Decorations
Festive gift wrap/bags/tags
Socks, scarves, jumpers and pyjamas
Tableware and crackers.
39. Spread present buying throughout the year
Rather than waiting until November/December, you could spread the cost of Christmas by buying some presents as you find them throughout the year.
This means you can buy items for different seasons and take advantage of seasonal sales.
The presents you buy should be non-perishable and things you're not likely to need to return.
40. Start saving
A savings account would allow you to put away a little money every month — and not just for Christmas.
Your savings could also help pay for birthdays, holidays, days out and other occasions.
Clockwise Credit Union offers instant access savings accounts for members in Leicestershire, Rutland, Northamptonshire, Coventry and Warwickshire.
The benefits of our instant access account include:
Instant access to your savings any time you need them, without penalties or restrictions
FREE faster payments service to transfer money to other bank accounts
Internet and mobile banking to help you manage your money quickly and easily
Interest at 0.5% gross interest per annum.
Become a member of the credit union and you'll also get access to great value loans and a variety of other services.