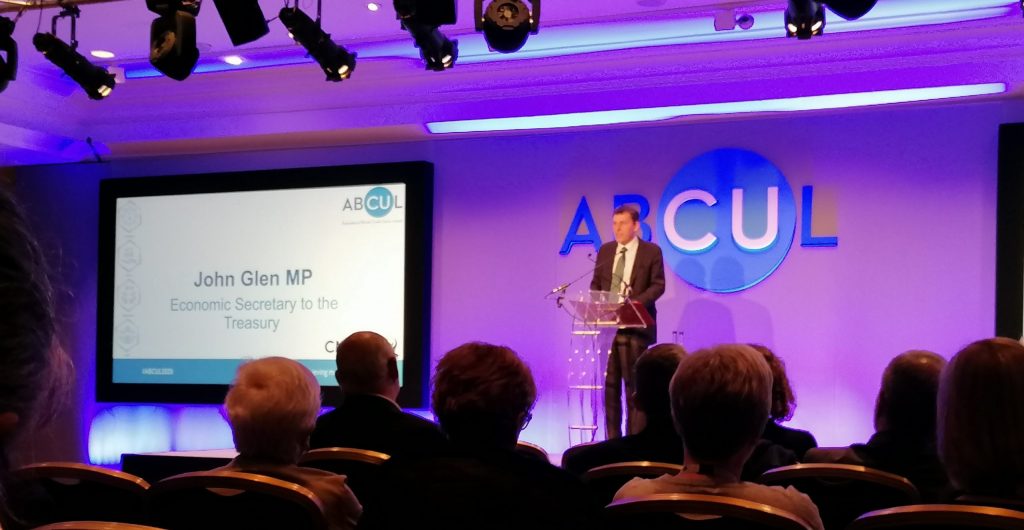 Economic Secretary To Treasury Praises Credit Unions
Last month, John Glen, the Economic Secretary to the Treasury wrote a letter of thanks to all those working hard delivering essential banking services during the COVID-19 pandemic. This includes credit unions, post offices, bank and building society staff.
"The Government has always been clear that the financial sector has a vital role to play at a time when many face financial difficulty," says John Glen MP.
Credit unions and other financial organisations have continued to provide essential services to members during very difficult and challenging circumstances.
ABCUL CEO, Robert Kelly, said: "From the very beginning of this crisis, credit unions up and down the country have been shining examples of their communities and have excelled in what they do best – people helping people.
"I'm immensely proud of our sector and want to thank the Minister, John Glen MP for this acknowledgement of the credit union sector's commitment, professionalism and flexibility. There are still undoubtedly tough times ahead, however ABCUL will do our utmost to support credit unions so they can continue to provide vital service to their members and improve financial resilience across the country."
You can read the Minister's letter to staff by clicking here.
At Clockwise, we are committed to continuing to providing a seamless service to our members during this time. You can read the latest updates to our services here, on our website, by clicking here.