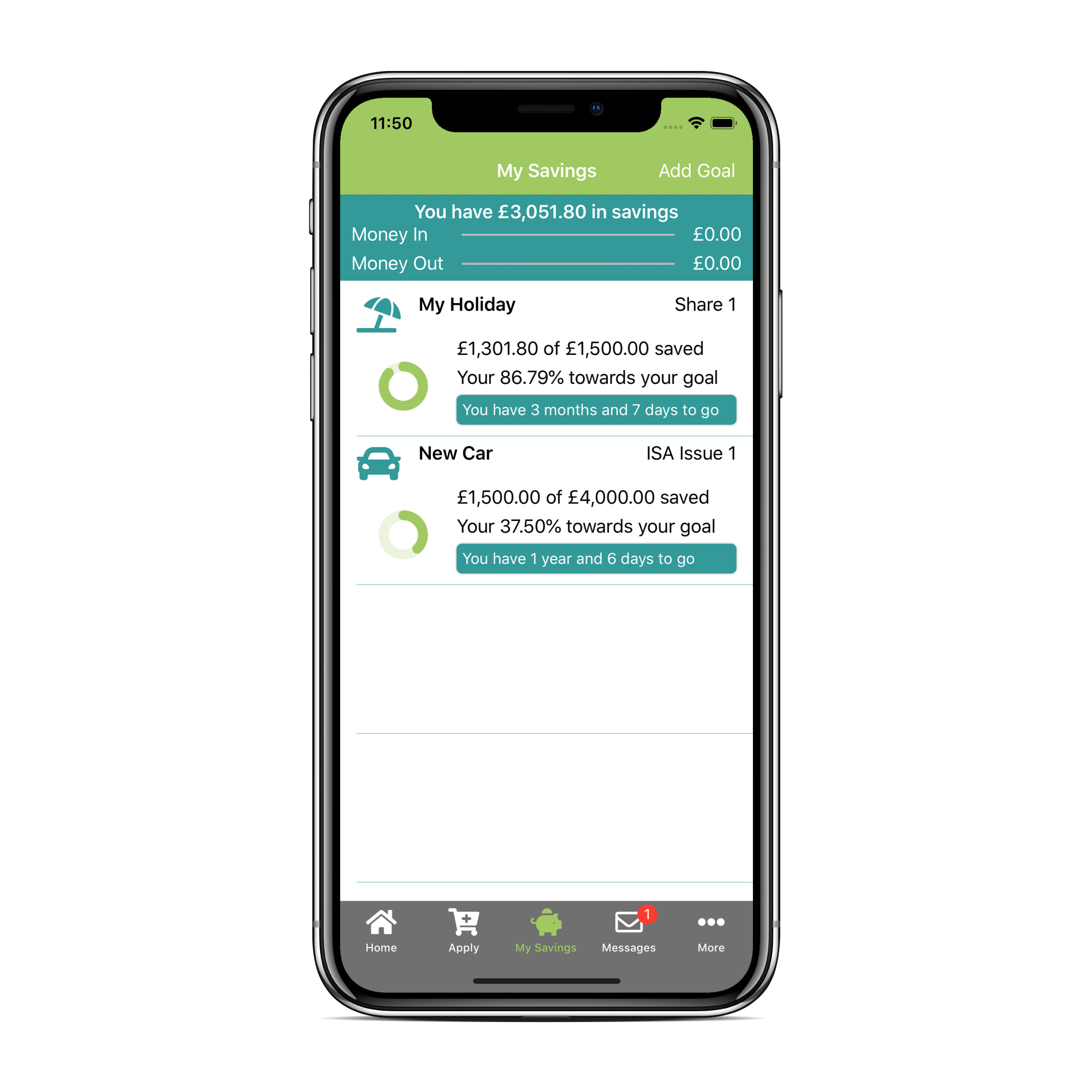 NEW Savings tool launches in the app!
We are delighted to announce a brand new feature that launched today in the mobile app. The My Savings Tool has lots of benefits to help you set and achieve savings goals.
The tool keeps you on track, monitors your progress and helps you get what you want!
You can find out more by visiting our My Savings Tool page or logging in to the Clockwise mobile app on your phone and clicking the My Savings piggy bank icon at the bottom of your app screen. If you haven't yet downloaded our mobile app, simply go to the app store on your phone and search Clockwise Credit Union.