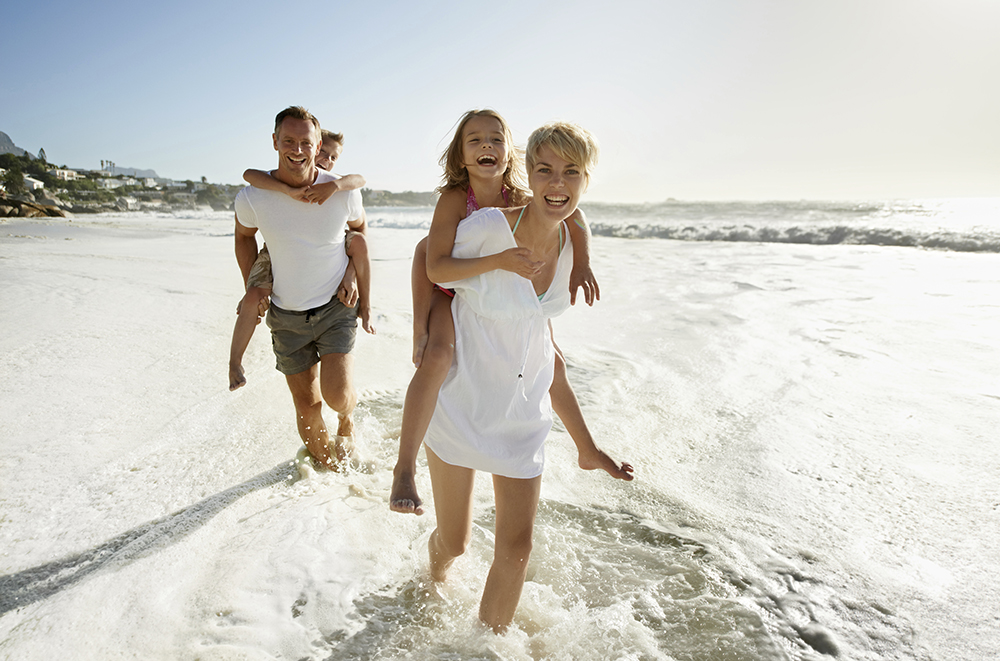 Planning a summer holiday in 2019?
Here's How to Plan, Budget & Book
Whether you are staying in the UK or venturing abroad, planning a summer holiday in 2019 is a breeze with our how to step by step guide.
Where to & what to do?
We don't always know the exact location, but country is a good place to start. Fancy guaranteed sunshine? Love the British changeable weather? Think about all the factors involved in a holiday and the type of holiday you want to enjoy. Having an idea to start with of destination and experience are good things to consider first.
If you aren't sure, think about each of your family members and what they are going to enjoy most. Kids are a huge factor and if you are going for a beach holiday you'll want to make sure there is plenty for them to do while you are there.
Budget
We all want to get the most for our money and although we may be able to push ourselves just a bit more if need be, there is no point in deciding you want to go and visit the Caribbean with no way of being able to afford to get there. Be honest about your budget. With most holidays there are always lots of options when it comes to budget. Accommodation costs range enormously to cater for everyone, literally!
Whether you save or borrow is up to you, but it is always a great idea to start saving as soon as you can so that you have money put by to pay for some or all of the holiday. If you do need to borrow, be realistic about what you can afford to pay back and don't go beyond your means in terms of repayments. Don't forget you will need spending money too, possibly clothes and other holiday essentials so planning ahead is really important when it comes to budgeting. It isn't just about the cost of the holiday itself. If we can help, take a look at our loans calculator to see what you could apply to borrow and what repayment options are available.
Booking a holiday yourself can sometimes work out cheaper than booking a package holiday. So you can find the flight, accommodation and transfers all separately. Take your time with this because you will need to be sure everything works together. If you aren't confident doing it, get someone who has done it before to help you, or opt for a company that gives you the holiday package for one price.
Shop Around
Gone are the days when everyone went along to the travel agents, sat down and booked a holiday. Although you can still do this, and indeed people do, nowadays going online often gives you the best deals and enables you to just shop around and look at different dates, costs and locations all at the click of a button.
There are lots of comparative sites that will bring up thousands of options simply by knowing your basic criteria such as dates, destination and number of people. You can then filter your search by accommodation type and cost. If you aren't confident in doing this you can still ring travel agents and many of the online travel companies have phone lines too. Always be sure you check the company out for reviews and make sure they are ATOL protected before booking. It is better to be more cautious than not when entering your details online and if you aren't sure, don't do it and check them out first.
Book
Once you have decided where to go, got the prices, dates and accommodation all sorted out, and you've checked out the company you are using you can book your holiday. Always check the details thoroughly so you know what is included in your trip. For example when you go to the USA and some other countries, you are charged an additional tax each night you stay in a hotel. This isn't always obvious when booking, so make sure you read the small print. Find out if breakfast is included or what is included. Sometimes we can get tempted by low prices, especially with airlines and so it is important to know what you are getting for your money. Luggage and meals even are often all added on.
Planning a Summer holiday in 2019?
Most importantly see the planning part of your holiday as part of it and enjoy the process. Take your time and be sure to get everything you are looking for and by taking the time out to plan ahead and budget you will be sure to find exactly what you are looking for.
Have fun and enjoy your holiday!